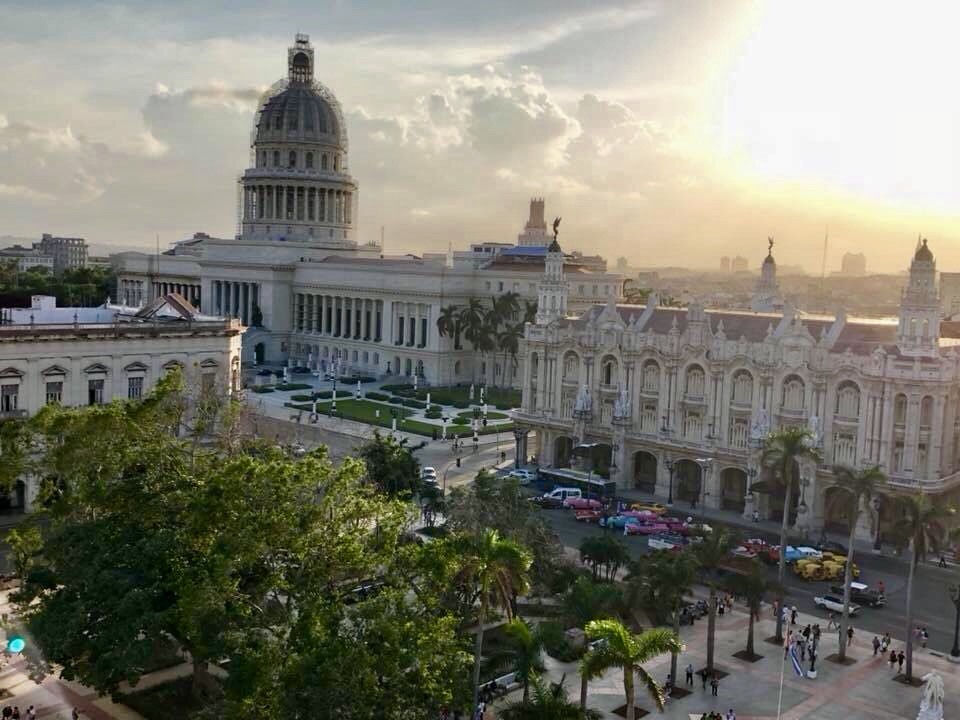 When you go to my pretty Havana be prepared to find a place like no other in the world! It is full of surrealism or perhaps the magical realism that seems to come right out of the pages of an Alejo Carpentier book, one of the island's most incredible and important writers. The whole city is a visual treat and tremendously photogenic, after all, you do not find perfectly kept old convertibles parked next to historic baroque buildings just anywhere. You will also find some picturesque landmarks that should definitely be in your must go list and smartphone gallery. Probably the first I should mention is the famous Plaza de La Catedral.  Havana's Cathedral Square is the most iconic plaza in town thanks to its colonial splendor, and the surrounding palaces remind us of the city's Hispanic-influenced social life of the 17th and 18th centuries.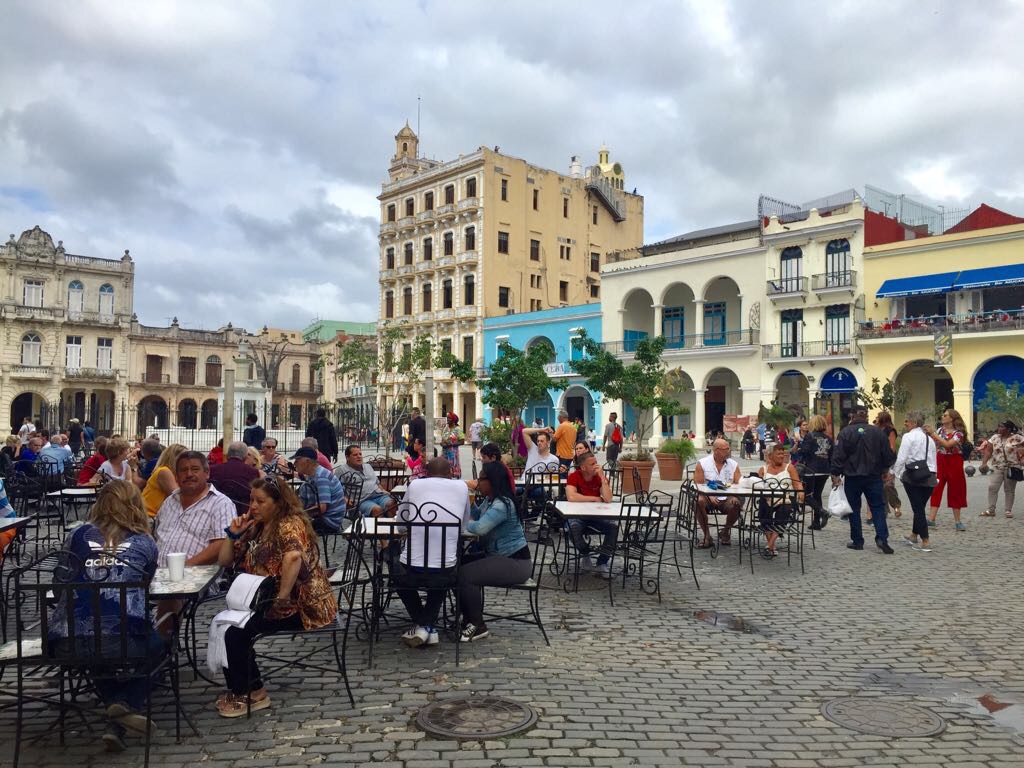 Following your stroll through the ancient streets of Old Havana, a few blocks from La Catedral you will find the beautiful Plaza de Armas, where you can walk amongst secondhand booksellers and illustrators along Havana's Calle de Madera, a graceful street made entirely of wooden cobblestones which is home to the museum at Palacio del Segundo Cabo.
When the time comes for a seated break before continuing to discover the city, Plaza Vieja is the place to settle for a couple of hours and take in the essence of Old Havana. After you have admired all the colorful buildings surrounding this large recently restored plaza, head to Factoria Plaza Vieja, known as La Cervecería (the brewery), for great homemade draft beer and some fun live music.
You would need more than just one day to enjoy walking through the streets of old Havana and discover its many hidden gems, such as the famous El Floridita at the end of Obispo Street. Ernest Hemingway frequented El Floridita during his years living in La Habana and a life-size bronze statue stands at the end of the bar near the wall made in his honor. The bar is also credited for being the place where the frozen daiquiri was invented in the early 1930's. Across from the bar, your gaze shall not miss the Iberostar Parque Central, a great hotel option for a stay in town, with its beautiful colonial architecture and where you can have delicious drinks and food at the stunning rooftop pool,while enjoying great views of the city and other wonderful landmarks, like the "Gran Teatro de La Habana Alicia Alonso" (Former "Teatro Garcia Lorca"), one of the most important cultural institutions in Latin America and home to the Cuban National Ballet. Next to the theater you will be able to admire the colossal El Capitolio, an almost exact replica of Washington Capitol. The building once housed the organization of government in Cuba until after the Cuban Revolution in 1959 and is now home to the Cuban Academy of Sciences.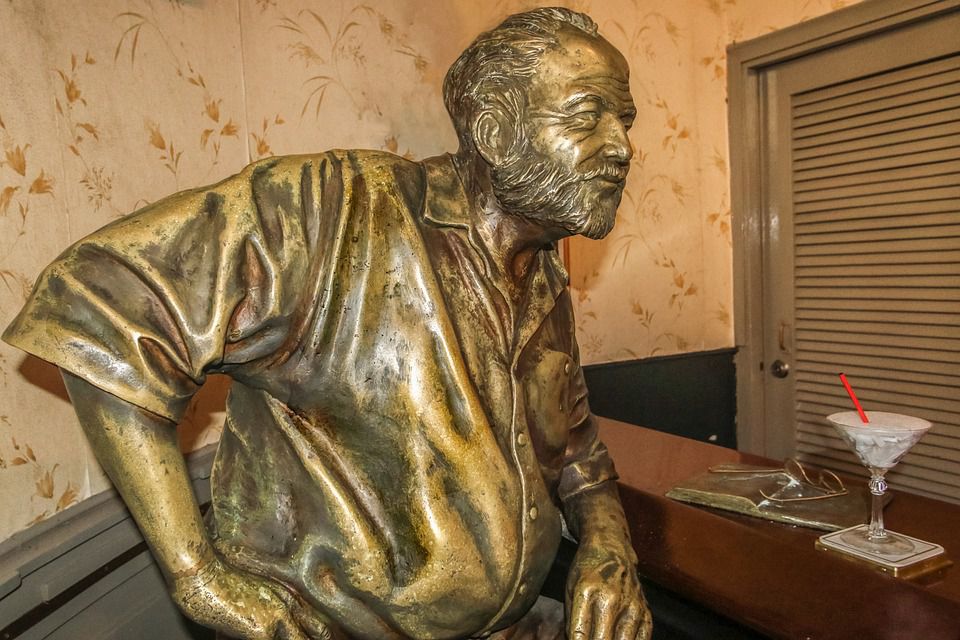 Speaking of the birthplace of famous cocktails, a few meters from Plaza de La Catedral you will spot a lively crowd and may wonder what goes on there. It is nothing but the famous La Bodeguita del Medio, a typical restaurant-bar and a very famous destination, where you can write your autograph or love message on the tables, walls or anywhere you feel so inclined, and where you can find signatures of personalities such as Salvador Allende, the poet Pablo Neruda, Agustín Lara, Brigitte Bardot, Ernest Hemingway and many others. La Bodeguita claims to be the birthplace of the mojito cocktail.
Close to this area, in central Havana, you will find the best and most famous paladar (the name given to private restaurants) in town:  La Guarida. This is the most coveted and iconic restaurant in Havana, a bohemian corner where many of the rich and famous have come to mingle and enjoy the delicious unique menu items of its Cuban fusion cuisine, in a refreshing, typically Cuban décor. The Oscar nominated "Fresa y Chocolate" was filmed here and its famous clientele include the Obamas and Madonna, who recently celebrated a birthday at this restaurant. It is not easy to find a table, so you will need to reserve yours well in advance.
Marea is another restaurant in Havana to enjoy a fabulous lunch or a perfect sunset while having a delicious meal sipping wine or cocktails. This charming waterside venue has great ambiance, food and service, and you may dive into the water, if you so please. I highly recommend ordering the croquetas de tinta de calamar, the ceviche and the grilled lobster. Also, the whole fried pargo (snapper) is to die for. Dare to enjoy it accompanied with a super cold Cuban beer Cristal. It is delicious!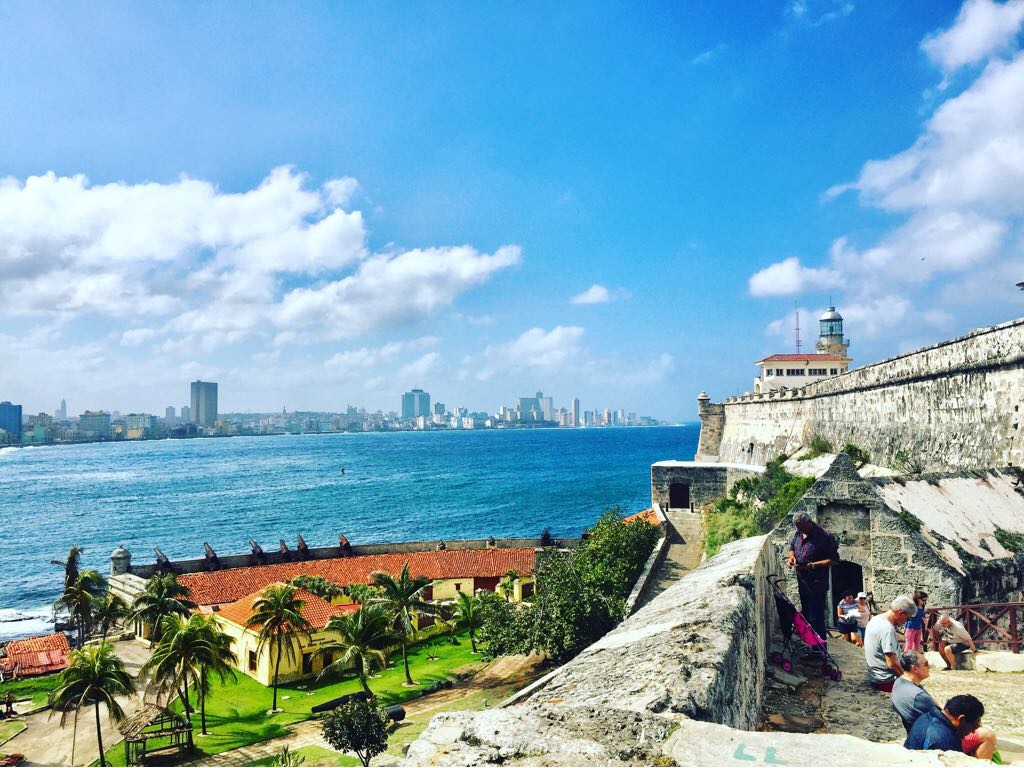 On the other side of the city lies the enchanting and famous Vedado, a calm residential neighborhood of aging mansions and away from tourist paths. The area also features the city's most thumping night club El Sarao and the unique Fabrica de Arte Cubano, an old cooking oil factory converted into a sprawling multi-use art complex. You can find amazing contemporary art exhibitions, concerts, art stores, fashion shows and much more. Also not to be missed is the terrific rooftop restaurant El Cocinero, with its charming ambiance, delicious food and good selection of wines and cocktails. For me, the Fabrica de Arte Cubano is the best and most original place in La Habana and no one should miss it!
After some days in Havana you will feel you should have planned to stay longer… but your visit shall give you plenty of reason to return to my beautiful Havana soon! Cuba is becoming more open to the international world and travel logistics have been made easier. The whole country is changing rapidly, so make sure you come and enjoy Havana with its old-world flair, while it is still here. I certainly am making the most of it!
* By Susana Ojeda, a Havana native unashamedly in love with her hometown.