Cinque Terre

Delightful tiny hamlets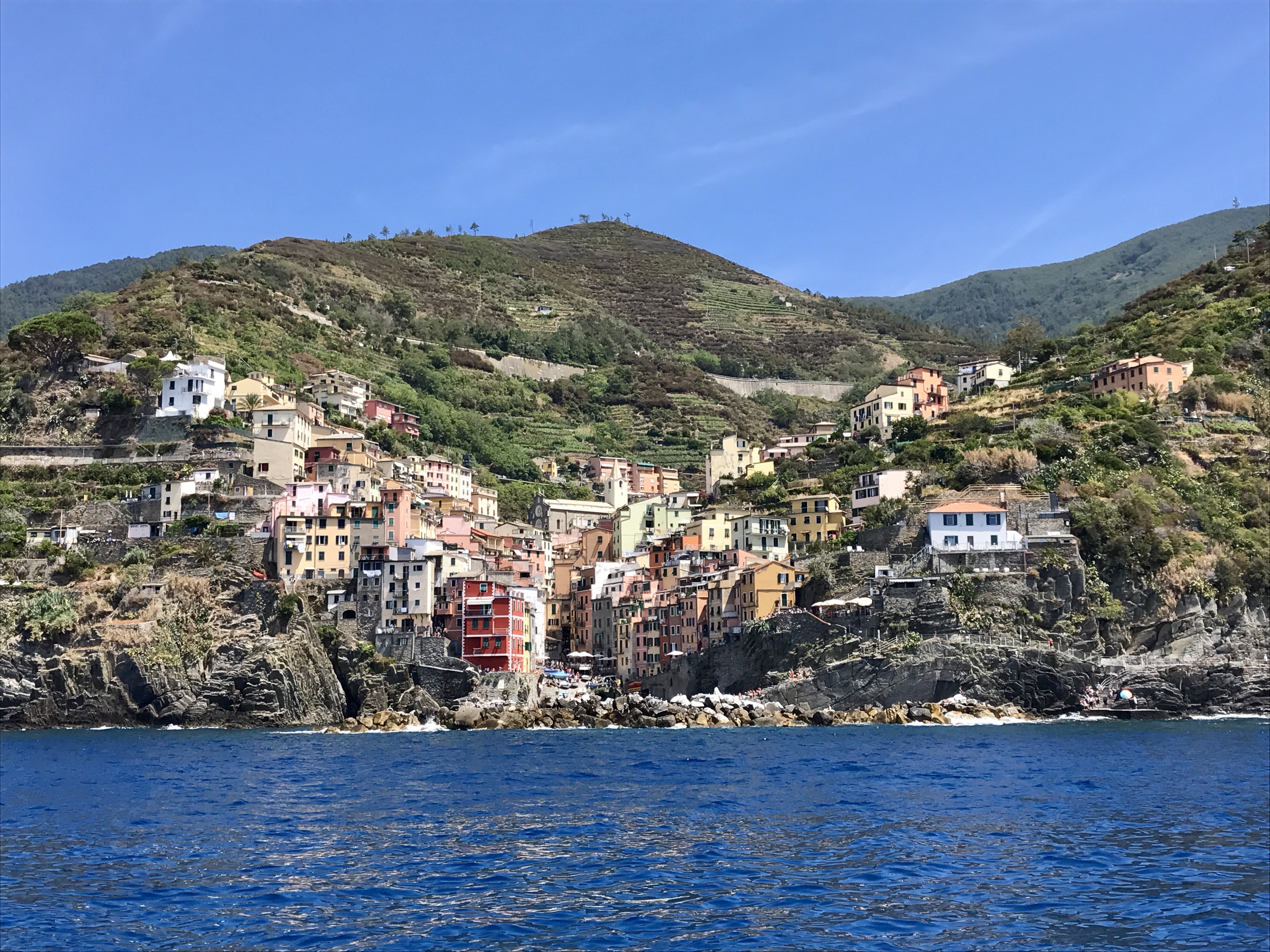 Delightful tiny hamlets perched on hills and inlets cascading down to the sea, side by side, form an area in the Ligurian coast of Italy known as Cinque Terre, or five villages. Small houses painted in vivid colors, pristine blue waters and fresh seafood, are some of the region's highlights and very good reasons for attracting an incredible amount of visitors to Corniglia, Monterosso, Vernazza, Riomaggiore and Manarola every year. Considered a heritage of mankind by Unesco, this string of small seaside towns is centuries old. Most of them undiscovered fishing villages until just two decades ago, tourism now accounts for a large part of the local economy. And despite their resemblance, each has unique qualities and peculiarities. So, how to escape the hordes of tourists and make the most of a visit to the unmissable Cinque Terre? A first tip is to avoid what tourists usually do, which is to rush from one city to another, just taking a quick look and checking the box in travel maps and bucket lists. Be a discerning traveler and consider staying in the area for some days, or at least overnight, to get better acquainted with the typical Italian seaside town way of life and truly enjoy the beauty and charm of Cinque Terre.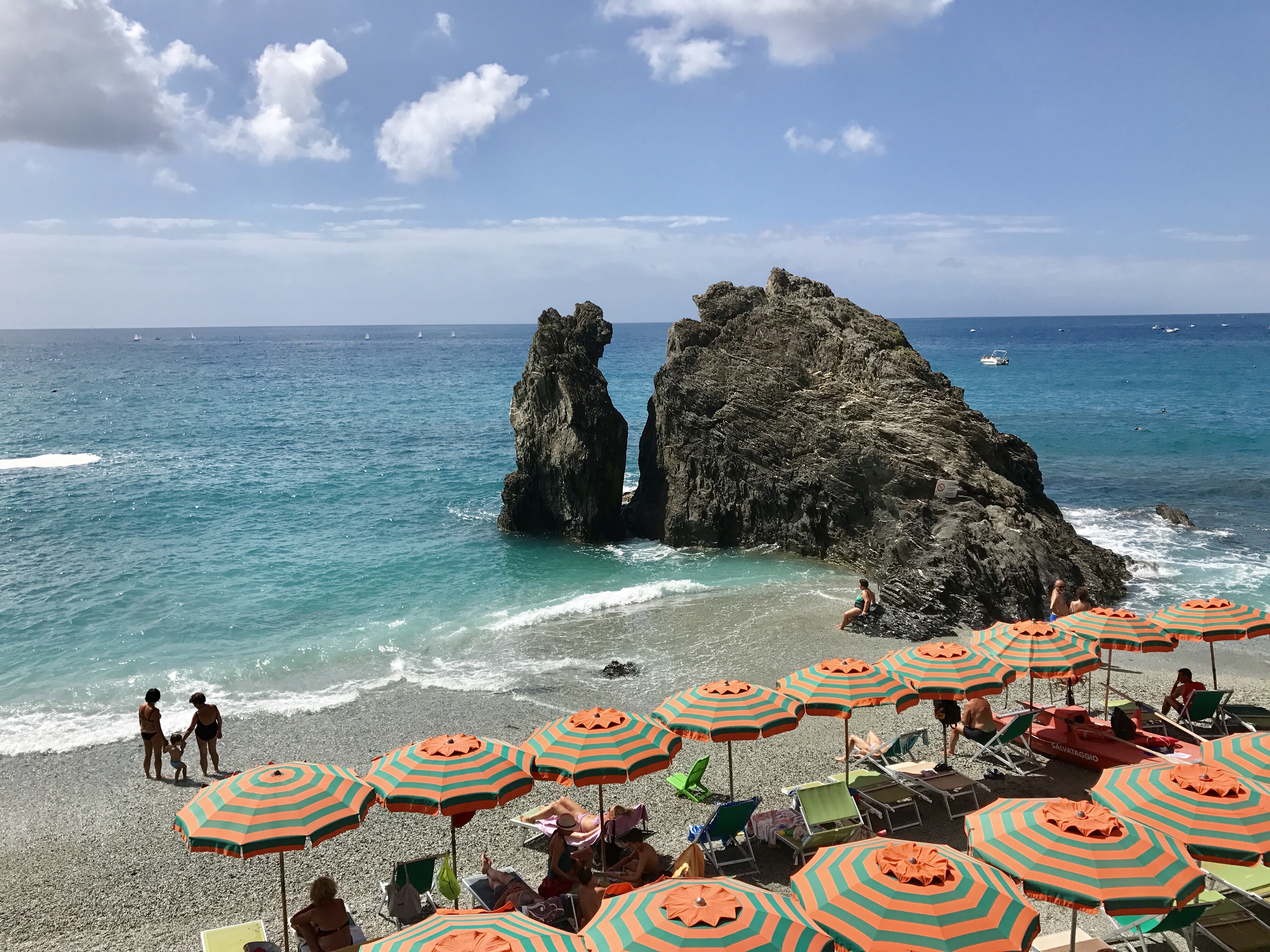 First things first: a trip to Cinque Terre requires some planning and finding the best option of where to stay is particularly important. Monterosso is the largest of the five, and probably the best one to set camp in to explore the region. Despite hotels being very simple, the town is a bit more structured than the others, with a wider offer of restaurants (food is delicious) and many things to do at night. It has a lively main square, where you can join reading groups or DJs playing in high season, a charming street market some days of the week and a seaside promenade that is quite pleasant on breezy evenings. Monterosso is also the only one of the five villages with a traditional beach structure. You can rent chairs and umbrellas to sunbathe and enjoy the day. From Monterosso you can visit the other cities by rail, boat or foot. There are convenient regional trains, fun commuter boats and seaside walking trails with breathtaking viewpoints. We stayed at different hotels, in order to test what the city has to offer, and this is our take: Porto Roca is probably the best hotel in town, though simple. This traditional 4 star property has been hosting a faithful Italian clientele for years. It is up a small slope from the beach, with very nice views and a swimming pool, something hard to find in the region. Its style and decor aren't much to our taste, but this minor oversight is easily compensated by the very nice views on offer. Another option, is the very simple and centrally located 3-star Hotel Margherita. Near one of the city's squares and just a five minute walk to the beach, its common areas have been modernized and breakfast is good. Just make sure you request a room with air-conditioning.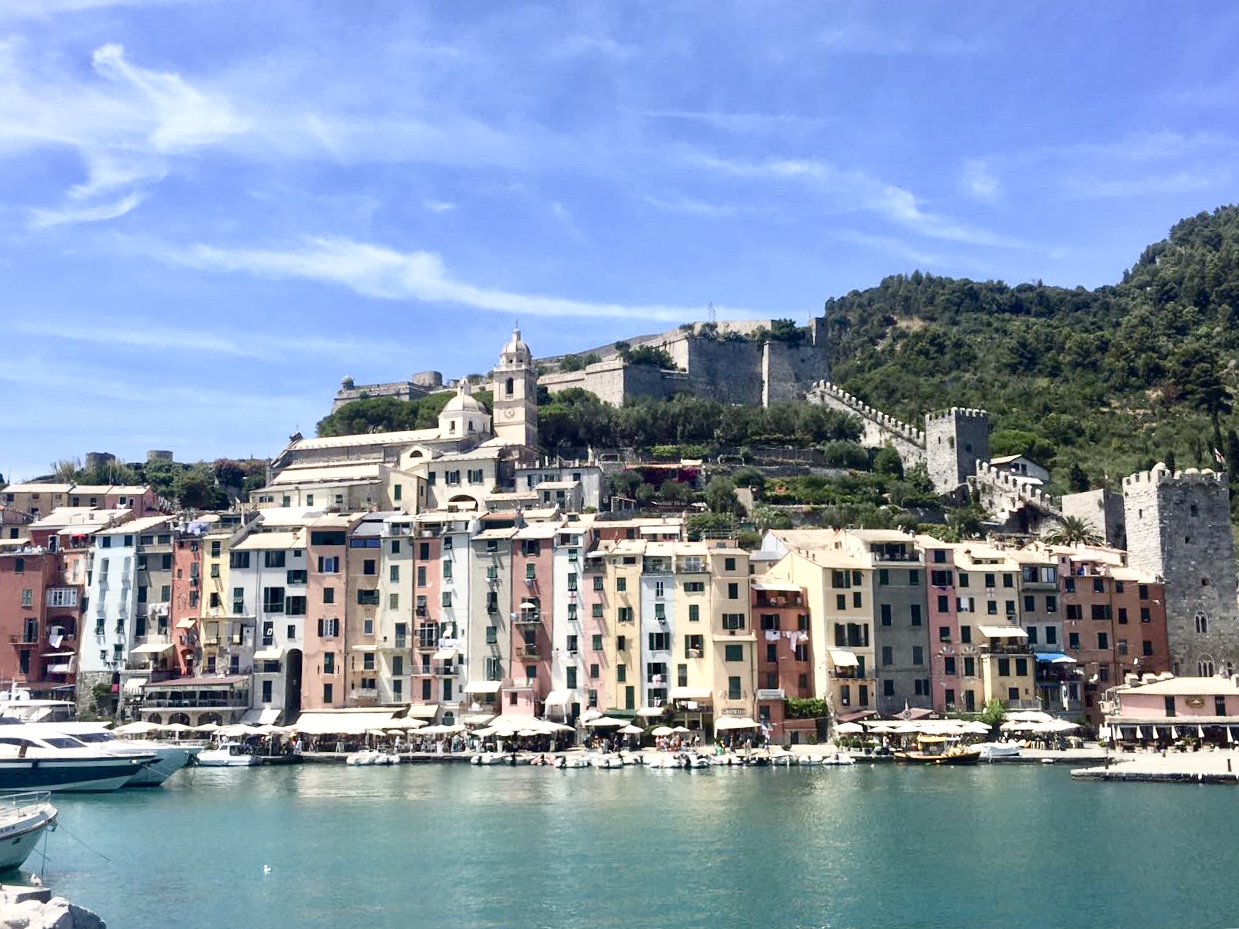 Aside from Monterosso, our other recommended town to stay in is Porto Venere, which funnily enough is not officially part of the Cinque Terre string of villages. This lovely upscale seaside town is considered by many to be "Cinque Terre number zero". It is less steep and picturesque, yet classier and home the to the best hotel in the area: the Grand Hotel. The property lies on a small hill by the marina and is walking distance to the city center, restaurants and the pretty, lively promenade. The décor is classic chic, with elegant common areas and the recently renovated bedrooms are overall large. If possible, choose a room with the beautiful sea views. Given that it is the best hotel in the region and a 5-star property, the rates are really very reasonable, provided you avoid the pricey peak season. If you choose be based in more upscale Porto Venere, be aware that access to the Cinque Terre villages is by boat or train. Locals and travelers use very large commuter boats, which are subject to weather conditions, or take trains to Spezia followed by transfers to the regional Cinque Terre rail lines.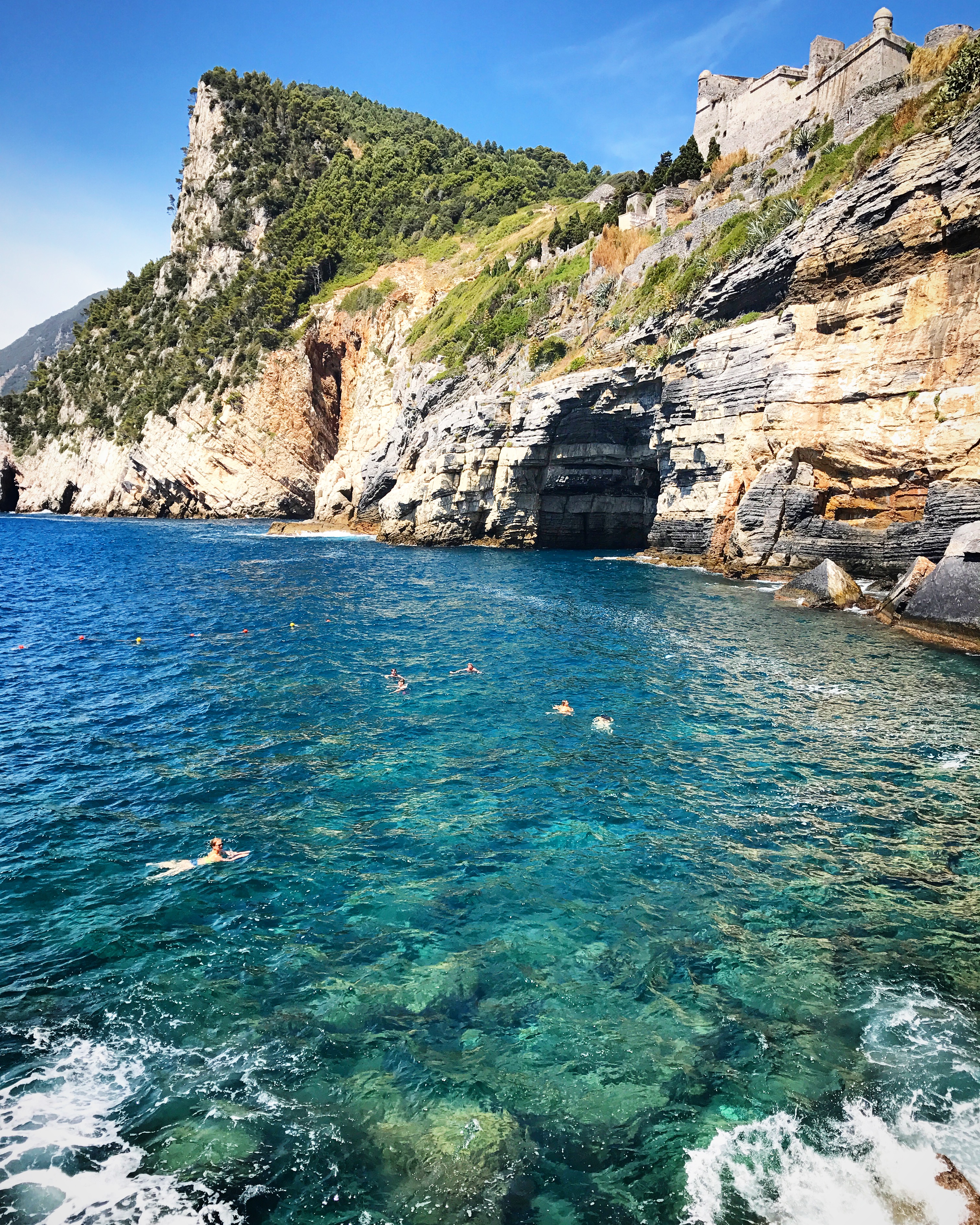 Once you have settled, it is time to think about what to see and how to best enjoy the villages. Do consider that many visitors go for just the day, and as the sun sets the villages get quieter and more authentically Italian. In Monterosso, the northernmost of the five villages, there is a proper stretch of beaches, where you can relax and rent a chair and umbrella by the seaside. We quite liked Via Fegina, with its iconic rocks in the sea. You may try Bagni Eden club to spend the day, but if you are visiting in peak season arrive early in the morning to guarantee your place in the sun. Forget about the trendy beach clubs, the see-and-be-seen kind of places, this is simple Italian way of life and relaxed vacation mode. The city also has a good amount of excellent restaurants. Check out the lively square, with a typically Florentine church and bars around the Borgo Antico, and enjoy DJs playing to a lively crowd of whole families (we loved to see youngsters and their parents dancing together) or join reading groups by the sea.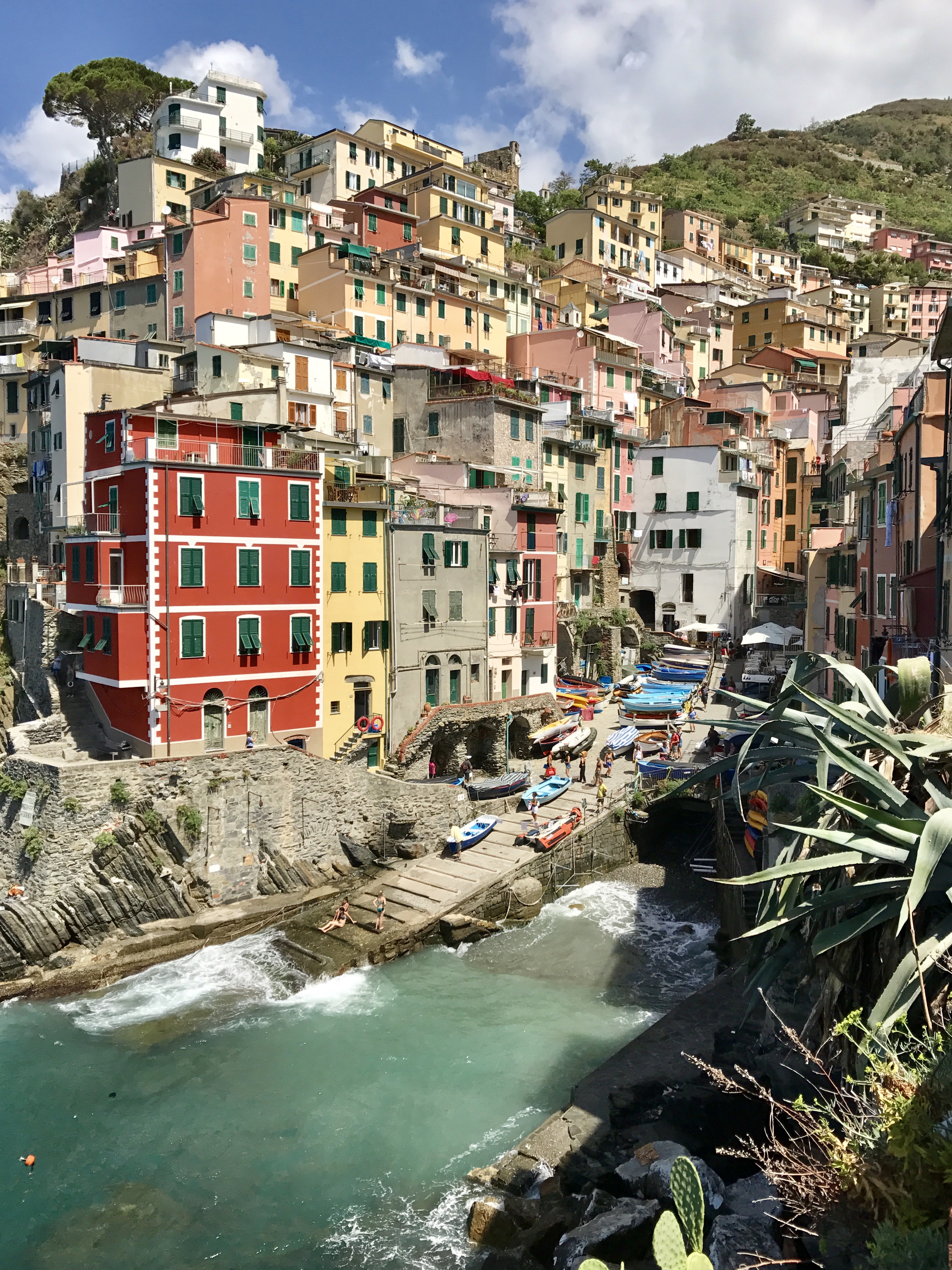 Next in the string of villages is Vernazza, super fun to visit during the day! Why? Sea diving from the rocks! Visitors love sitting at one of Vernazza's seaside cafes and bars and spending hours gazing at the beautiful sea and the athletic, mostly young crowd diving in. It also has a good amount of charming shops along its winding streets. Going further south is the smallest of the towns, Corniglia, lying on a rocky and carved hillside. It's the only village not directly on the sea and without a seaport, which may leave you wondering how you get there… Access is by rail to charming Corniglia train station, from where you must climb 370 steps to reach the village. It is worth the effort and you will be awarded with spectacular views and a different landscape, since it is surrounded by vineyards.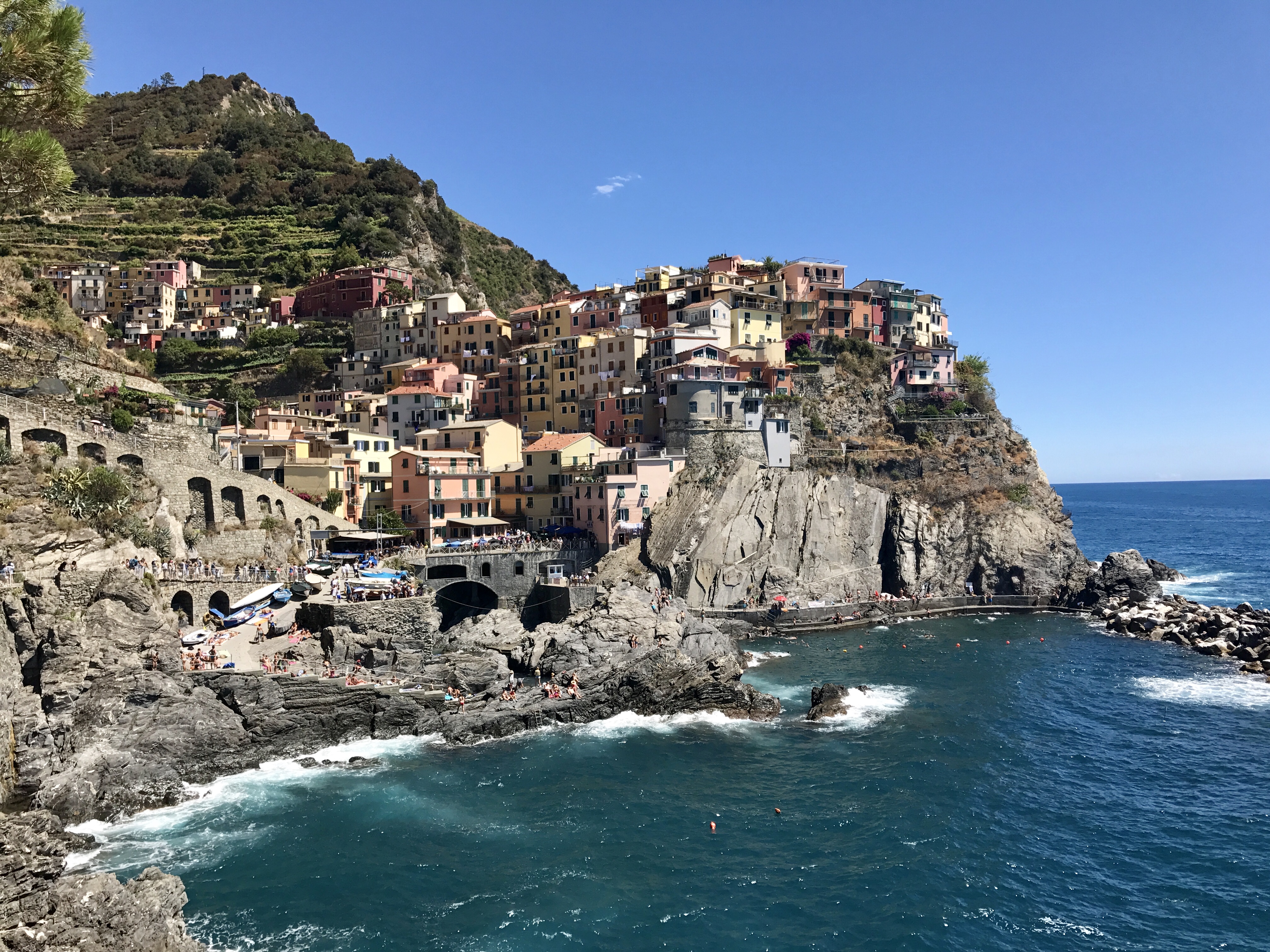 Manarola is next in line and if you like relics you will delight in the medieval ones you will find in the eldest of the villages. Also savor some of the best wines in the region, like the very sweet Sciacchetra, and admire grapevines around the city center. Riomaggione is Cinque Terre's southernmost village and as you arrive you'll begin to recognize the pretty pictures you have seen before in books, movies and postcards. Its small harbor and main square by the sea, just under the conglomerate of houses with peeling walls that seem to defy gravity, are the most postcard perfect sights. Riomaggione also has the best sunset views, so get your cameras ready!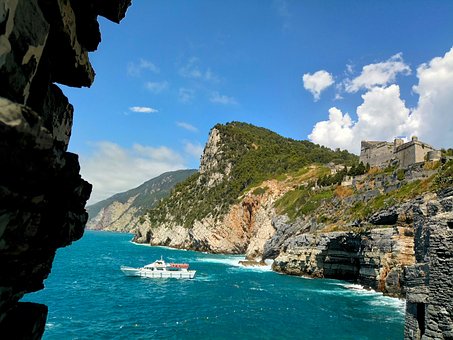 Last but not least, and already out of the official Cinque Terre villages, is less picturesque but more upscale Porto Venere. The tower-like houses look gracious when seen from the sea and were once active fortresses, when the city was a fortified citadel. Don't miss spending the day at Palmaria, a large island nearby, or renting a boat to explore the hidden beaches in the same island or in the smaller Tino or Tinetto. The whole region is full of caves and grottoes, and you will have fun spotting locals sunbathing on the rocks, diving into the sea and swimming to the wonderful caves. One of the most enchanting things to do in Porto Venere is to swim to the Bay of the Poets and follow along Lord Byron's footsteps to the grotto of the same name. Legend has it he used to follow this path to visit his muse. Go uphill to Castle Doria and the Church of San Peter, from where you will have jaw-dropping views of the fantastic sea and rock formations.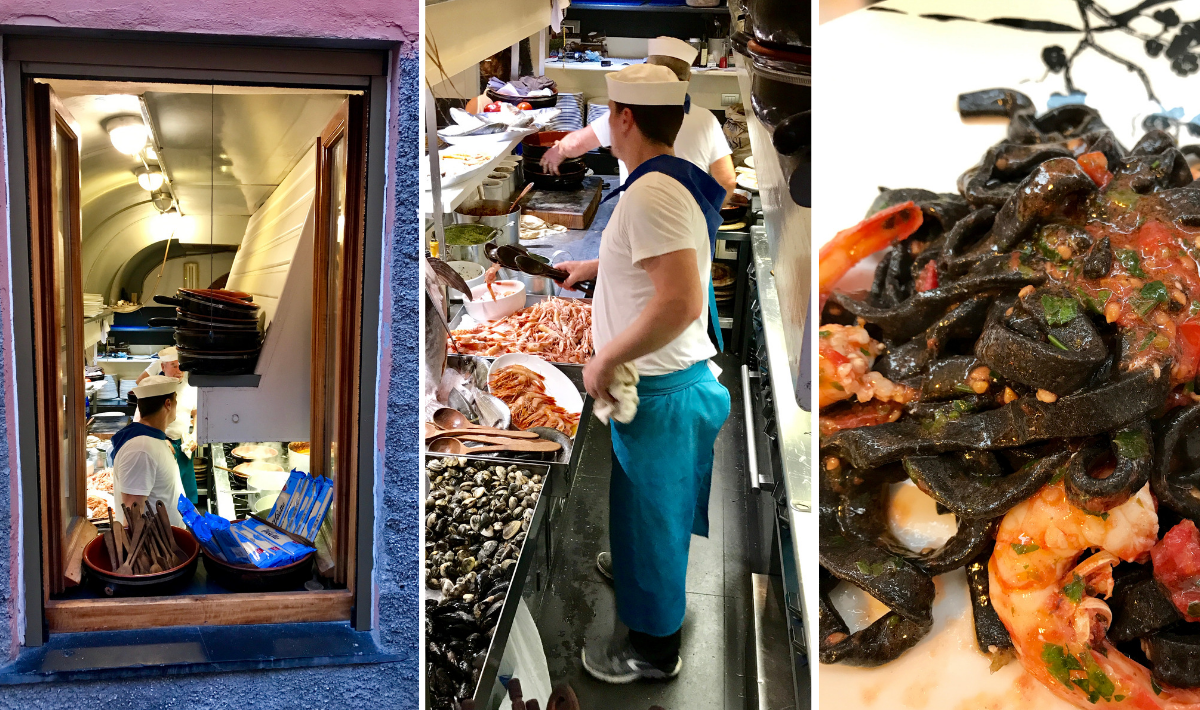 Now, let's talk about something of the utmost importance: if you have been following Suite 49, you know that we consider food to be an essential part of any trip, not only for the pleasure of eating well, but also for the role that food plays in experiencing a destination's way of life. So, awaken your taste buds and get ready for some authentic Italian food! One of our best, and most fun, meals in the region was at Ciak Ristorante in Monterosso. You can watch the kitchen from a large window on the sidewalk and catch the Italian chef shouting out orders to the staff as dishes get prepared. Check the salad and antipasti bar and then choose your main dishes. We had a to-die-for seafood spaghetti, an incredibly good spaghetti al pesto and a memorable seafood platter. In the same village, we recommend the more upscale Ristorante Miky, our top pick for incredible stuffed mussels in tomato souce, as well as refreshing salads (it was a hot day!) for a daytime meal. So alluring was the menu and ambiance that we returned that very evening, when we opted for grilled shrimps and gnocchi with cod and tartufo, all delicious! Please note there is a Cantina with the same name in a lovely seaside setting, ideal for a sunset meal, where the food was also very good, as was the people watching. This Cantina has many types of anchovies on the menu, a local delicacy which we of course tried, along with some catch of the day fish with vegetables, all super fresh! If you are looking for drinks and cocktails, the place to go in Monterosso is Enoteca 5 Terre. It gets specially busy and lively at night with a young vibe. As you change cities, you will for sure spend some time in Vernazza. Try Ristorante Belforte, where we had some of the best seafood in Cinque Terre: crispy fried calamari, mussels in a very tasty sauce and amazing grilled jumbo shrimps. Before leaving Vernazza, absolutely do not miss out on the mouthwatering ice cream at Gelateria Vernazza. Their typical Italian gelattos come in many different flavors, but they also serve equally delicious local desserts, like the Italian cannoli. We couldn't resist trying as many scoops as possible and our favorite ones were chocolate hazelnut and the salted caramel, which was the best we ever had! Last but not least, if you decide to visit Porto Venere, and we highly recommend you do, experience a great meal at Le Bocche. Located right at the end of the lovely promenade, ask for a table by the sea and enjoy, as we did, a perfectly cooked octopus and potato salad!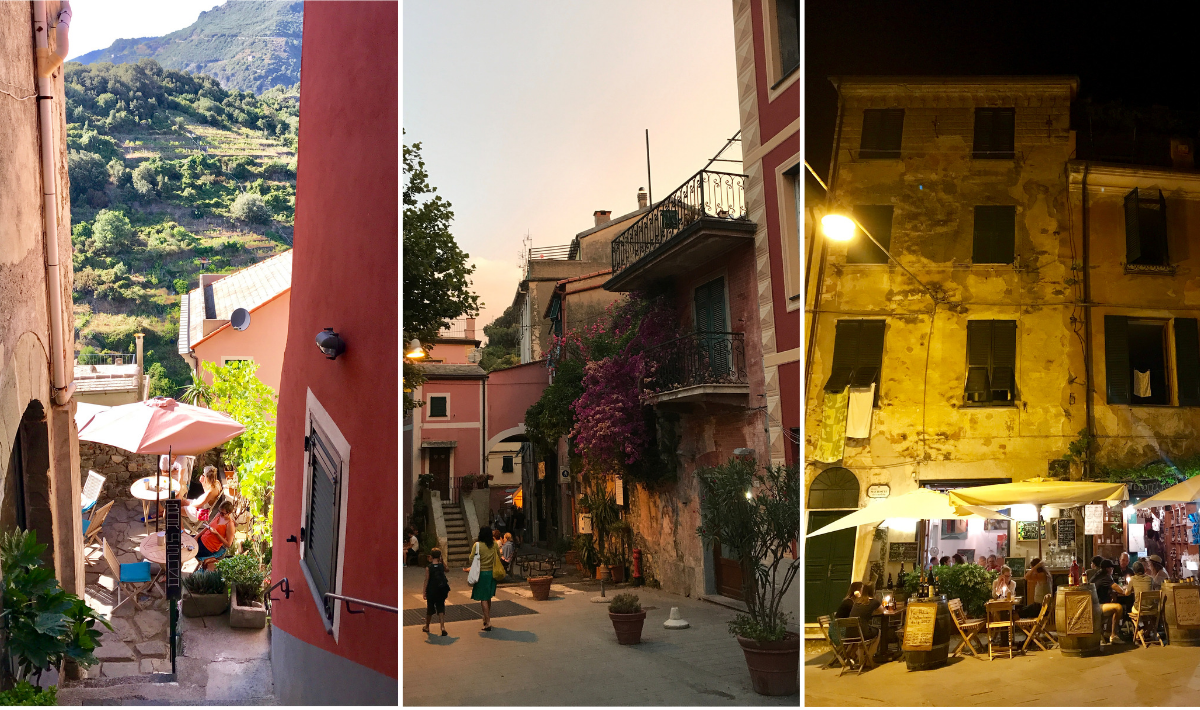 Cinque Terre and Porto Venere were some of our greatest travel experiences. Even though there is a high volume of tourists during the day, we got it right by staying in the region for a longer period so that we could make the most of the villages after day-trippers left. We were thrilled to live a more authentic Italian seaside experience, leaving the crowds behind and enjoying the best the region had to offer! We hope you enjoy it too!
By Suite 49 team.