The World Cup:

so much more than soccer.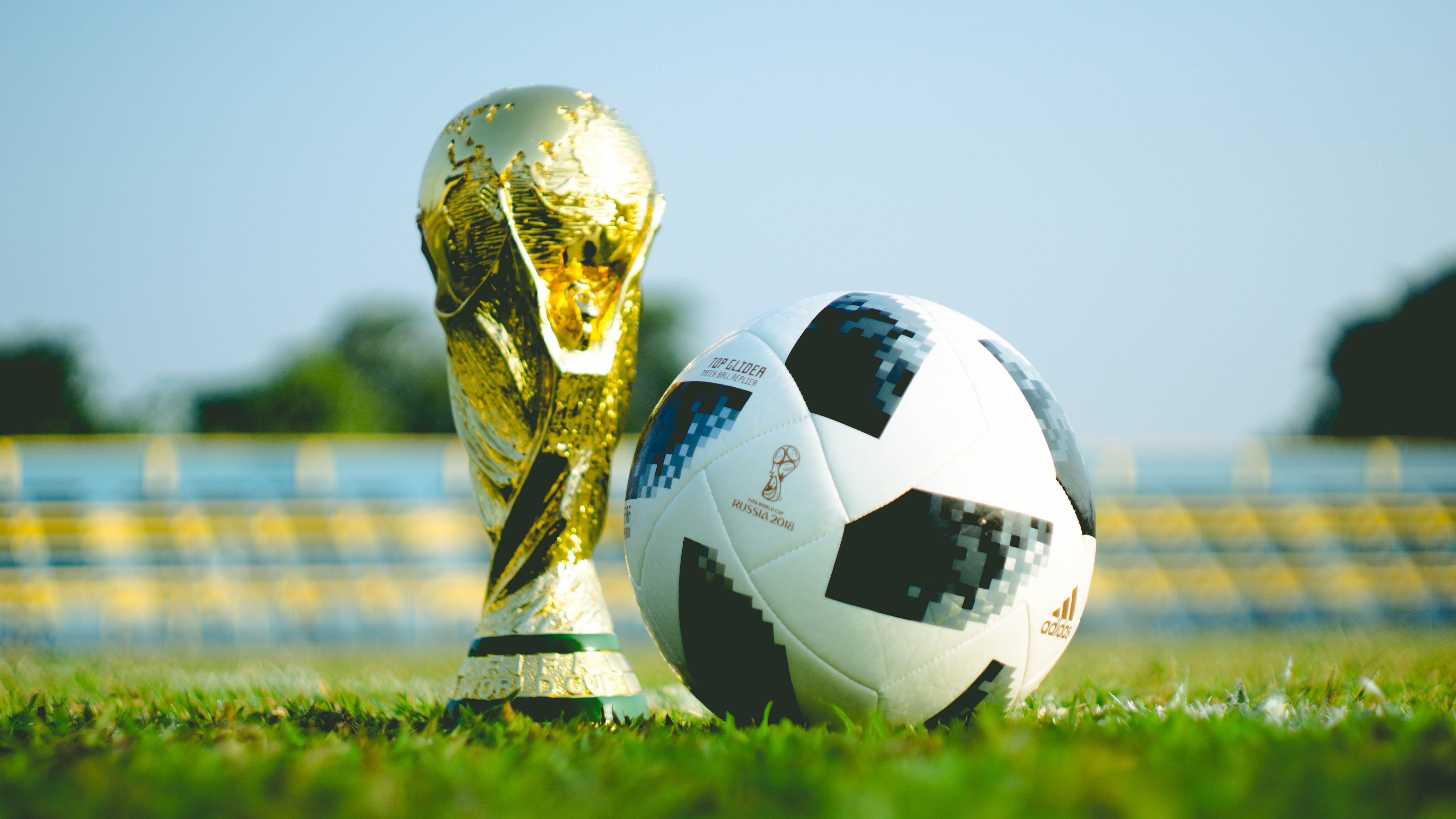 It is as though for that one month the world becomes small, the size of a country, and perfect. As they step off the plane onto the World Cup host nation, soccer aficionados seem to go through an imaginary portal of sorts, away from their daily commitments and tensions, to enter a land of happiness, comradery, enjoyment and, of course, high quality soccer.

People do not attend the World Cup just to see the greatest contemporary soccer players live in action. In fact, this is a phenomena that has become something of a rarity for South Americans, as the financial allure of prestigious European, and of late Chinese, clubs attracts talented players at younger ages, leaving no choice but to watch our favorite players on TV screens. Yet, those who do go to the World Cup are looking for that incomparable, uniquely magical atmosphere, that leaves sports fan with a feeling of light contentment throughout the event. Only those who have experienced this feeling know how amazing it can be.

Each World Cup day is special. Game days are for cheering, chanting and arriving early at the stadiums to join the uniformed crowds moving around the souvenir, food and drink booths. The eve of a game is about concentration at Fan Fests, areas designated for supporters set up by sponsors, where people supporting different teams socialize and laugh together. As a general rule, the World Cup manages to avoid the tense atmosphere and violent clashes characteristic of some national soccer championships around the world. People can be seen hugging adversaries, capturing photo memoirs, laughing together and buying one another rounds over witty banter about one another's teams. After these gathering, supporters make their way back to their hotels in a jolly mood.

The day after a game is usually about packing and making your way to the next city. Since the 1998 World Cup, teams travel and play at various stadiums, so that each city can host a good number of matches and teams. This was not the case before 1998, when teams played in one or two cities at most, and consequently supporters moved around much less. In the 1970 Mexico World Cup, for instance, Brazil only left Guadalajara to play the final at the capital city. Nowadays, all teams, including the defending champions and host nation, travel around the country as the competition progresses. And indeed, a huge colorful crowd of loyal supporters follows along.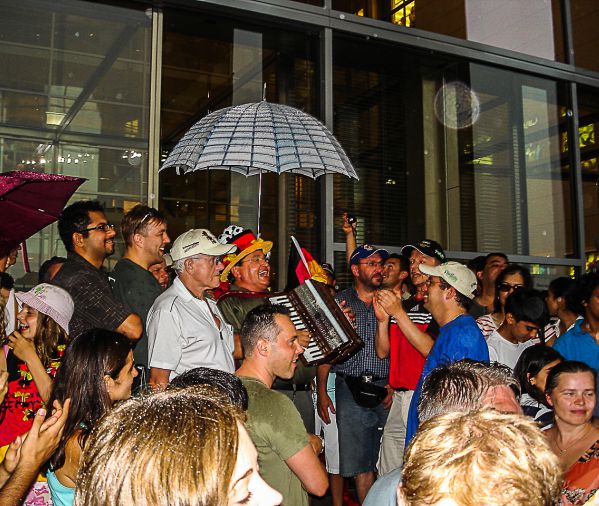 Getting to know various cities of the host country is definitely a plus for those attending the World Cup, and few complain about packing every four days or so. Each host city has its charms and attractions, and the first day provides new encounters with supporters from countries your team has not played against, which is always fun. Two new sets of supporters arrive and many other country supporters are still around, hence a multicultural party ensues. Despite the diverse backgrounds, supporters come together with a common passion: soccer and the love for their home team. The gatherings happen practically everywhere, at public squares, bars and parks, and are complete with traditional music, cultural habits, humor and banter  characteristic of five nations, including the host country. And you feel truly privileged to be there participating in it all.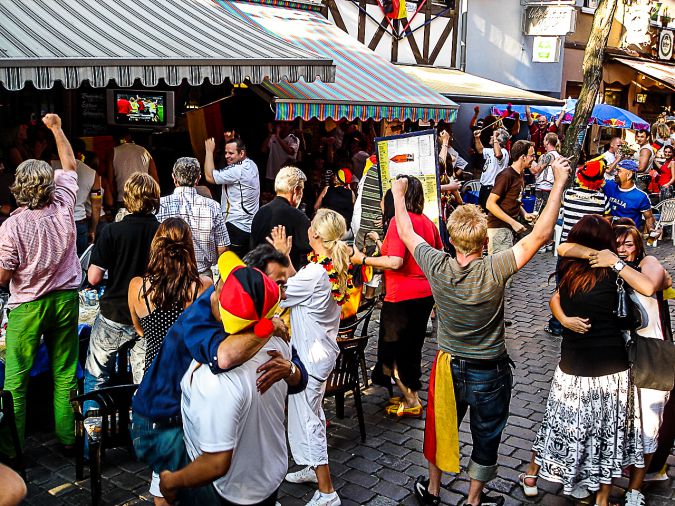 The World Cup is not just a sporting event. And it is certainly not just about soccer. Your team's cup game loss has a different effect when you see it live and is not the end of the world. There is a sense that your team may be disqualified, but the supporters enjoying the exciting atmosphere of the World Cup want to prolong the comradery with other nations, regardless of their team's results. Usually another team is chosen as favorite and supporters can enjoy watching the games without the typical nervousness that arises when watching their own nation, and favorite players, in action. It is a completely different experience watching your country lose on television, when you are left to return to your daily reality, swallowing the often bitter sadness of a disqualification. In the World Cup host country, amidst people from many nations and free from daily commitments and routines, the pain seems to heals ever faster.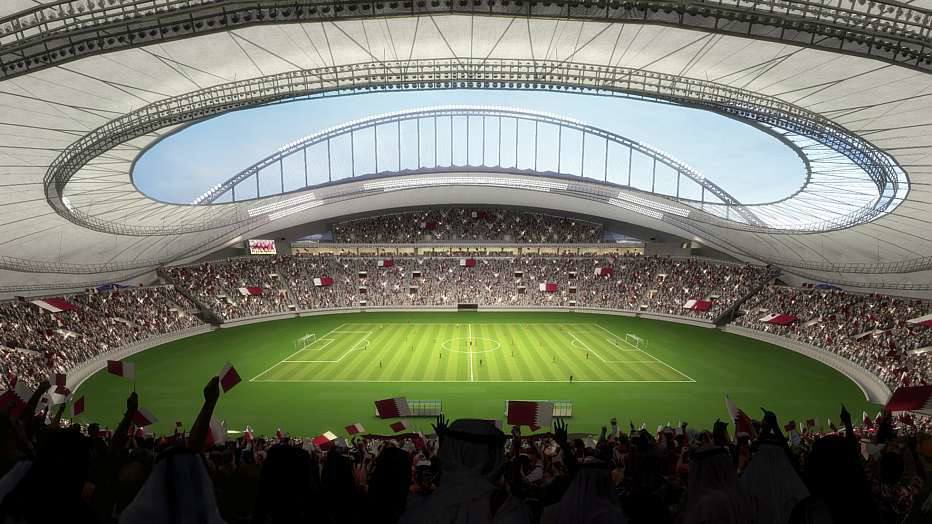 And, when the final whistle blows and World Cup is in fact over, you feel somewhat dejected and are left with a sentiment that those thirty magical days flew by. You return home with stories and memories that will last a lifetime, and hoping that time will fly by quickly until the next World Cup.
By Luís Augusto Monaco, a Brazilian journalist who covered four World Cups.