A true Parisian day

St Germain des Prés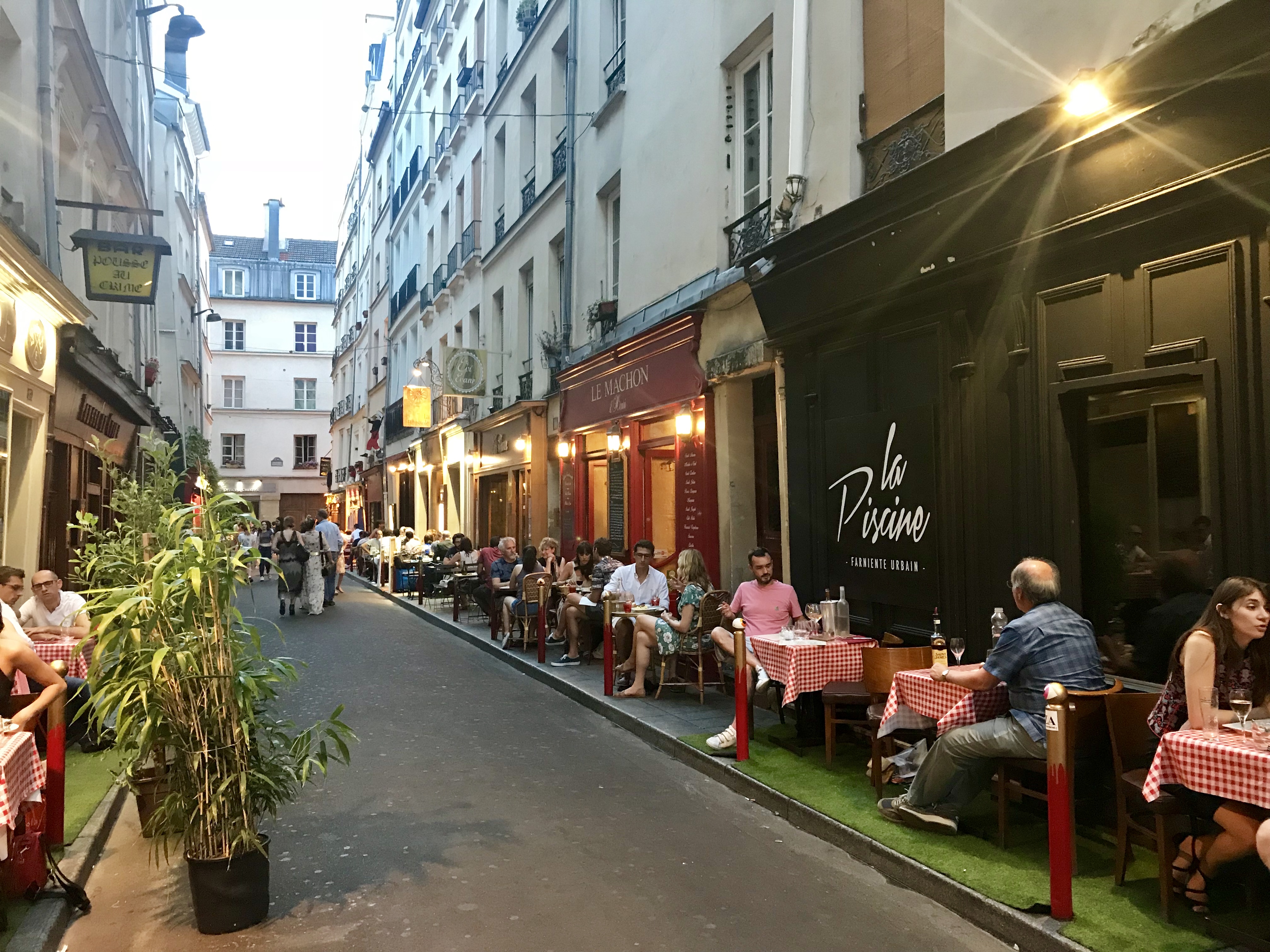 Once a neighborhood known for its intellectual allure and for having hosted artists as renowned as Picasso, Hemingway and Sartre, Saint Germain des Prés is one of our preferred areas for a genuine experience in Paris. Nestled in one of its most affluent residential quarters, the bourgeoise 6th arrondissement, as Parisians themselves would call it, the neighborhood has been able to keep its French flair in its parks, cafes, galleries, bistros and squares, which continue to be frequented mostly by locals. Boulevard Saint Germain is considered the region's epicenter, but we also quite like the smaller inner streets for an enjoyable day the Parisian way.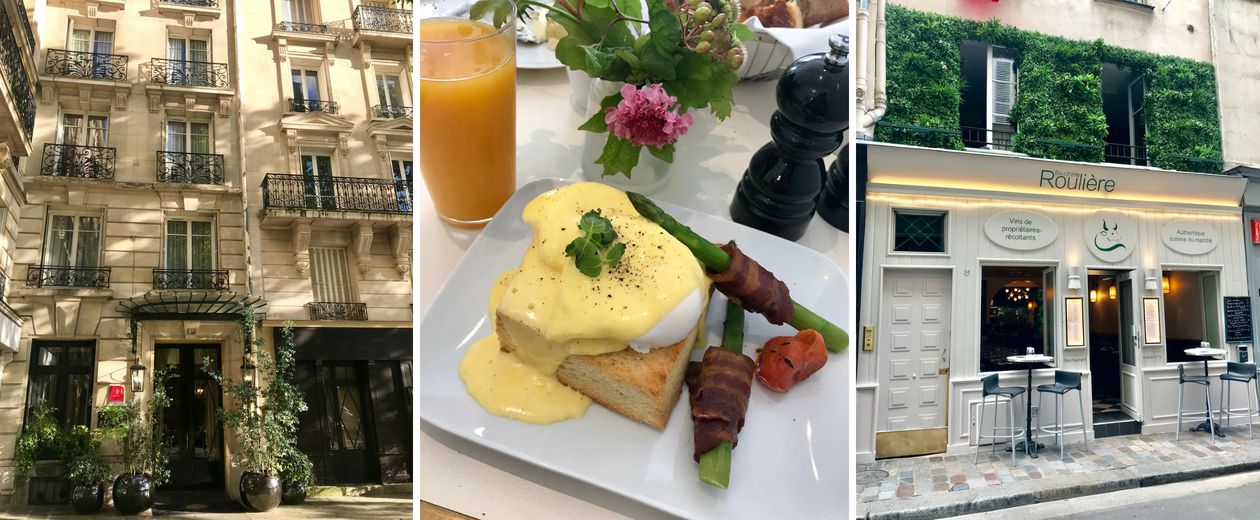 Start your day having breakfast at Claus, a delightful small café by Saint Germain's covered market. Right at entrance you will be welcomed by a very agreeable staff and the scent of freshly brewed coffee. Whet your appetite just by looking at the shelves adorned with tempting pastries, cakes and cookies. Request a table so that you can unhurriedly enjoy your meal. Fresh croissants, crunchy baguettes, home made jelly and tasty pain au chocolat are part of the menu, as well as freshly squeezed juices and many other delicacies. The highlight, however, and we suggest you do no miss it, is their Eggs Benedict, which we dare say was the best we have ever tried. Served over sliced home baked bread covered in a delectable sauce, the dish is accompanied by perfectly crispy bacon rolled over tender asparagus. Simply scrumptious!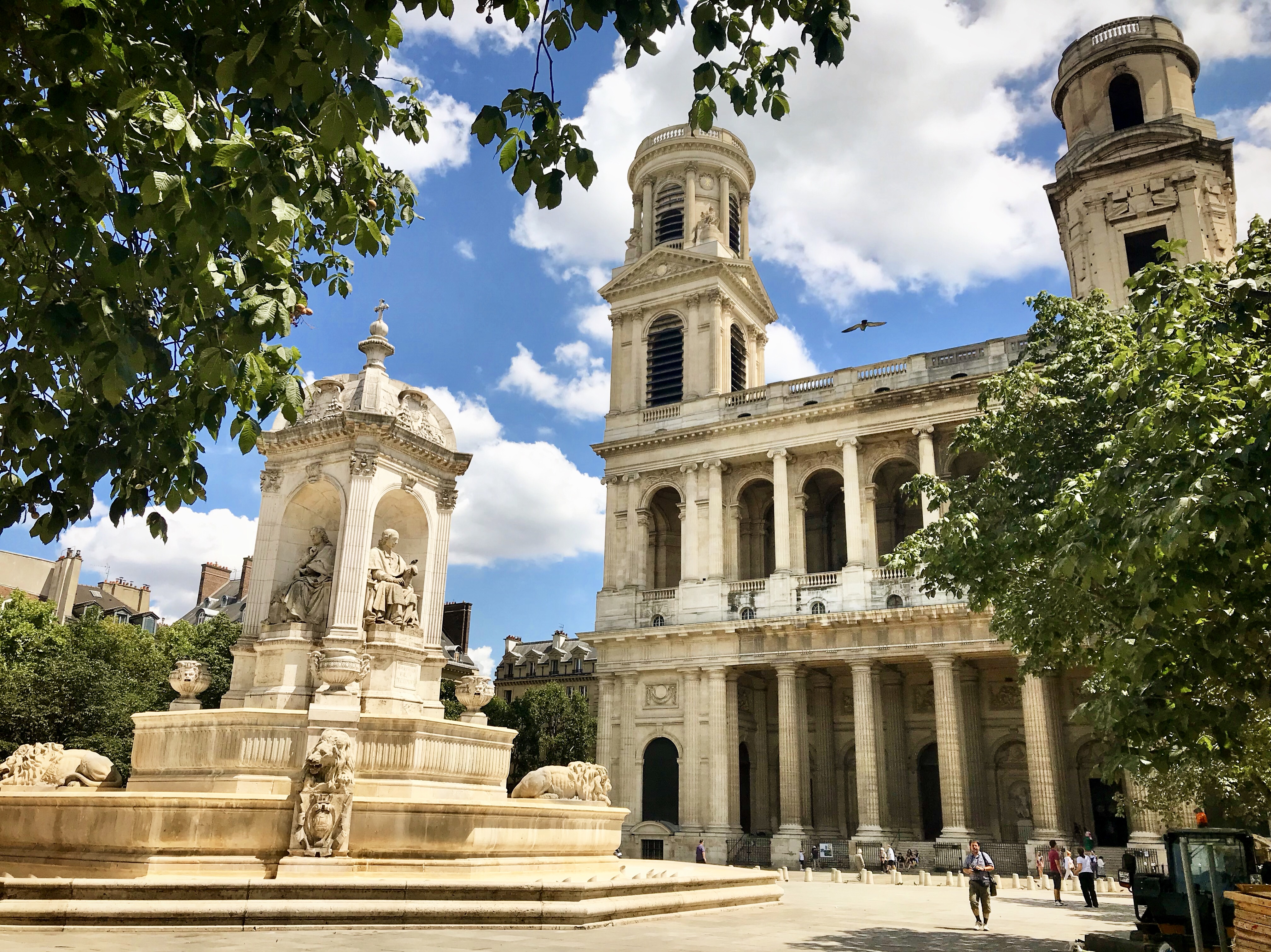 After such feast take a walk to Place Saint Sulpice and the famous church with the same name. One of the largest churches in Paris, it is actually just a tad smaller than Notre Dame, and lies on a square where art and antique fairs take place (perhaps your visit will coincide with one of those lovely fairs). There is also a beautiful large fountain that is specially refreshing on warmer days. The church itself is grand and worth visiting. It staged marriages and baptisms of great French personalities and curiously holds a gnomon to calculate the position of the sun by projecting shadows onto the church floors (the Da Vinci Code film fans flock there). Other interesting features include an impressive organ and some Delacroix frescoes. The artist lived close by in order to dedicate time to painting for the church and his former residence has been turned into a museum dedicated to him, located on charming nearby Place Furstemberg. If you are interested there are guided tours, including complimentary ones on Sundays. We were also lucky to see a classical music presentation in the church.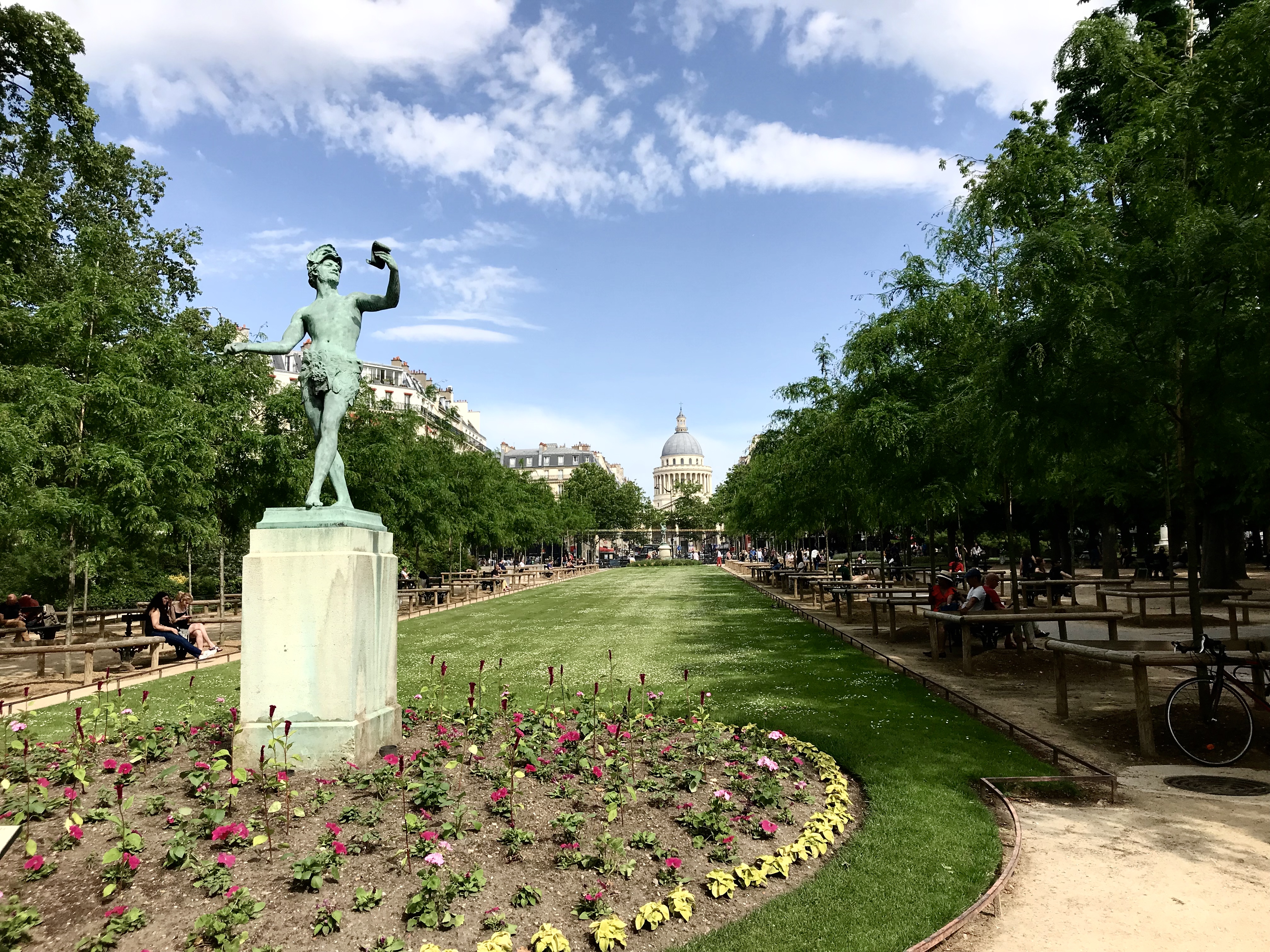 Follow your visit to Saint Suplice with a stroll around the wonderful Jardins du Luxembourg. One of our most cherished Parisian gardens, they were made for Queen Maria de Medici, who felt homesick and missed her gardens in Florence. The Palace currently houses the French Senate and is surrounded by pretty flower beds and overlooks a large pond, where children play with model boats in late afternoons. The tree-lined promenades and lawns are idyllic and families and groups of friends can be seen sharing picnics when the weather is nice. As you walk around its winding paths, you will see the French quietly reading or chatting on garden benches and chairs. Be mindful not to cross over the pétanque court, the very typical French sport usually played in the late afternoons. Also not to be missed are the statues of French Queens surrounding the circular central area by the Senate, the stunning Medici Fountain and the views to the Pantheon in the distance. If you feel like walking a bit more, check the esplanade that runs beyond the garden's wrought iron gates onto the Rue de l'Observatoire and admire this extension full of statues and the large fountain of the Observatory at its southern end. The Gardens are also home to Musée du Luxembourg, modest in size but with interesting temporary exhibitions, like the one we saw on the Italian painter Tintoretto. Next door is Angelina, one of the most traditional cafes in town and where you will probably have one of the best hot chocolates, ever.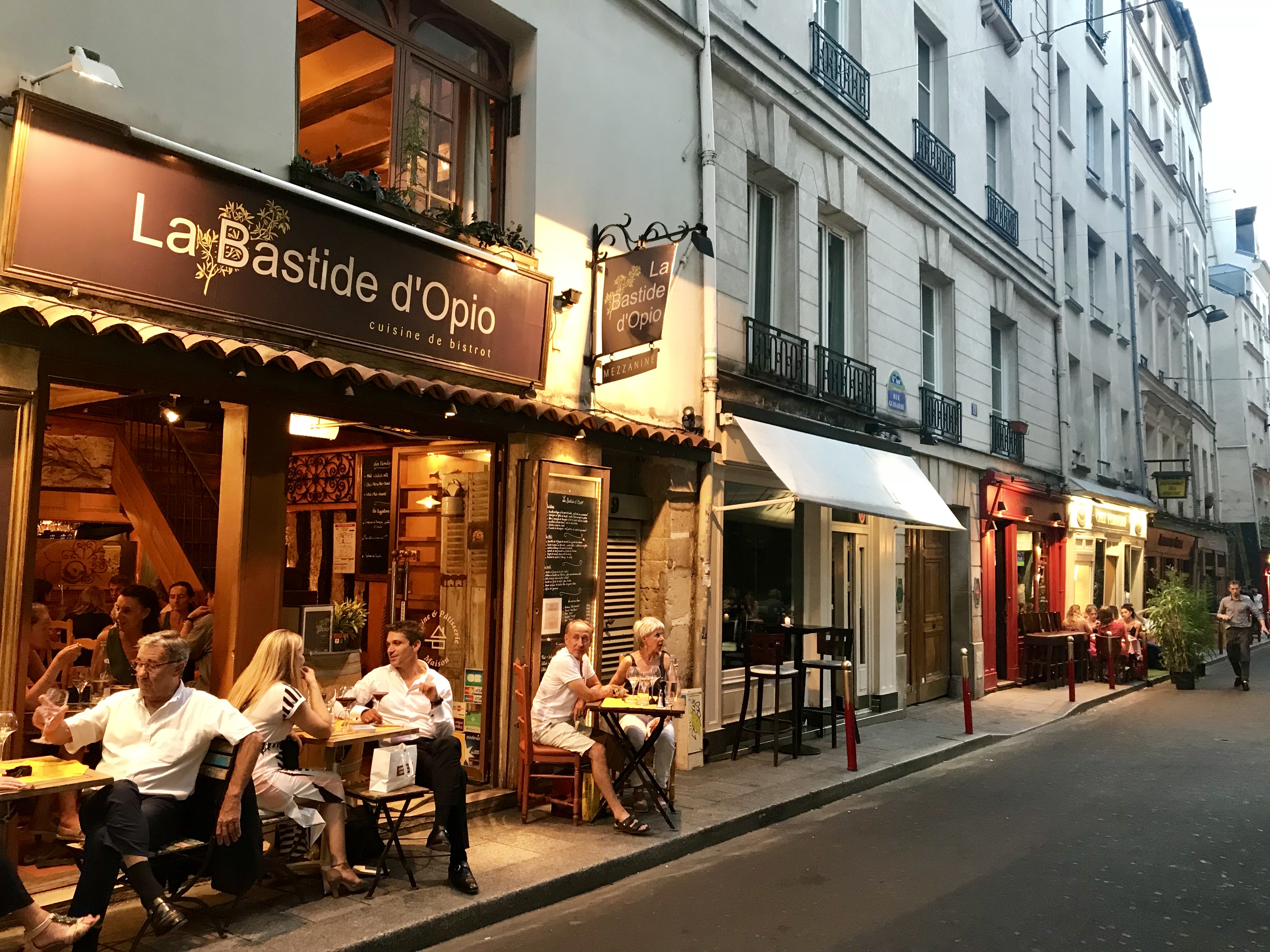 At lunch time, there is nothing more Parisian than going to a bistro on those typically quaint streets, where people sit outdoors at small tables on sidewalks. Try Rue de Canettes, Rue Guisard or Saint Sulpice, any one of which is full of cafés and restaurants offering a vast array of culinary choices. Some of our preferred spots in the area are Boucherie Roulière for juicy steaks and delicious fries, Chez Fernand or Chez Julien Pescadou for a delicious authentic French meal or Marco Polo if you feel like having Italian. Bear in mind most of these restaurants close at 2:30pm for lunch and reopen only at 7pm. For all day service we recommend Marcello, set in a lower ground terrace beneath Compagnonnage Books on Rue Mabillon, or the Huguette on Rue de Seine, one of the best fish and seafood restaurants in town. Skip desserts and make the indulgence worthy at the best patisserie in town, Pierre Herme at nearby Rue Bonaparte. Be as it may, the eating options in the area are so abundant we think it may well deserve another Be Inspired article of its own and a few more days in town!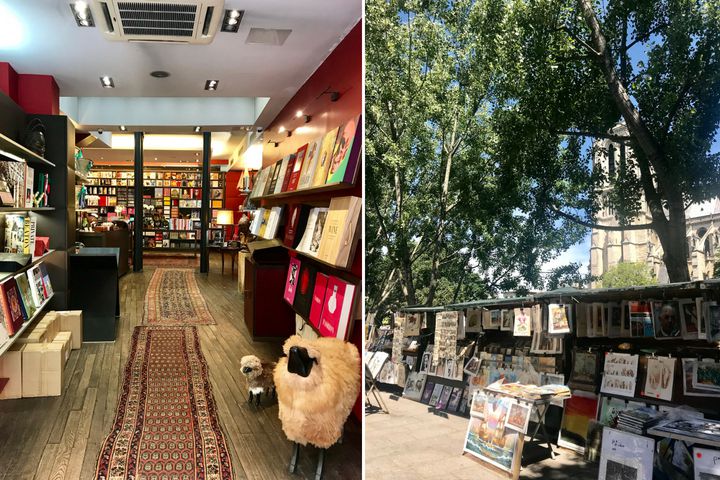 Follow your day with shopping or window watching around Boulevard Saint Germain and the surrounding streets, like Rue Vieux Colombier and Rue de Grenelle for upscale fashion and other goods, or head to Rue de Rennes for casual shopping. We quite like some book shops in Saint Germain des Prés, like the world famous Taschen on Rue de Buci (also full of cafes and wine bars) with design and contemporary books, or the very chic Assouline on Rue Bonaparte, with its special edition books, gifts and library accessories. The area also has plenty of art galleries that are worth visiting. And if books are of particular interest, why not head to the Seine's shores around this area and just blocks away to see what the very Parisian bouquinistes have on offer at their stands?
At this point, the sun is probably starting to set and dusk is the perfect time for drinks at one of the world famous literary cafés like Cafe de Flore or Les Deux Magots on Boulevard Saint Germain. These are the very places many intellectuals spent hours debating, contemplating and getting inspired to write, compose or paint the masterpieces that delight us so. But make sure you leave some time to look at the lovely Saint Germain des Prés church and square with the same name, just next door.

Perhaps by now you feel like staying in Saint Germain des Prés, as we did, and having a more authentic Parisian experience. Stay away from the tourist crowds and book a room at one of the lovely hotels that it offers. Good options are the homey Recamier, the elegant Relais Christine, the trendy Artus or the boutique Madison, all very well located and with excellent quality services. You will be just blocks away from all the delightful places to visit as well as the nicest cafes, restaurants and patisseries the region has to offer.
Some days in Saint Germain des Prés will be an experience never to be forgotten. We fell in love with it, and chances are you will too!
By Suite 49 team, who just spent two months living in and exploring the region.