Sun-kissed villages in

Côte D'Azur

Zigzagging around the winding coastal roads of the French Riviera is probably one of the most remarkable experiences a traveler could have. The tiny villages in this part of France are delightful in themselves, yet the jaw-dropping views from the perched hamlets and breathtaking surrounding landscapes are a sight that will likely stay in your memory for years to come. It is no wonder so many of last centuries' world acclaimed painters settled in the region, willing to make the most of the indescribable beauty of the light at dusk or dawn, an inspiration to many a masterpiece.

The larger towns of Cannes and Nice could be good options to set up camp, with well-structured hospitality networks and plenty of hotels, including some iconic ones like the Carlton or Le Majestic. We chose to stay in one of the charming small villages in the surrounding area, Villefranche-sur-Mer, at the Welcome Hotel. This delightful little seaside property is on the promenade and just a 15-minute drive to Nice, a convenient location from which to explore the region. We booked a room with a view of the bay and particularly enjoyed feeling the morning sunshine and fresh breeze from our bedroom window, whilst appreciating the beautiful blue waters, just before going for coffee and pain au chocolat on the terrace downstairs. Regardless of where you choose to stay, it is highly recommended that you rent a car, or perhaps a motorcycle for the more adventurous, to explore the region.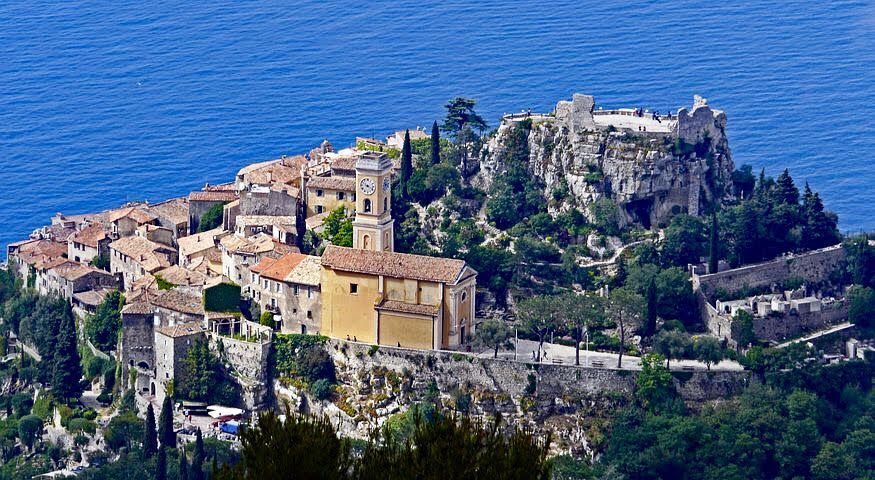 The hilltop medieval village Èze is certainly a must-see. From below, Èze appears to be clinging to the hill, and as you climb up you will be mesmerized by the bird-eye views of the area. Stroll around its ancient streets, skip the souvenir shops but stop at the local artists' ones, and have a meal at the renowned Michelin starred Chèvre D'Or, or at any of the village's small eateries, all serving truly delicious food.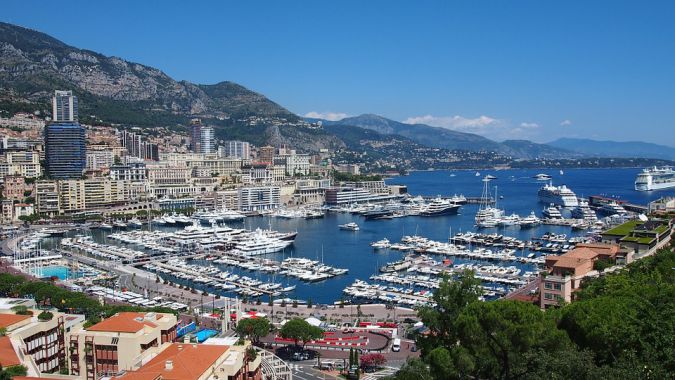 Go just a little further and you will reach the magnificent and luxurious Principality of Monaco. Enjoy some beverages at its main square with a view of the famous casino and iconic hotel, check the tracks of the most sought after Formula One race course in the world, walk around the marina and appreciate the enormously opulent yachts there docked and check out the Grimaldi's palace.

Another village worth visiting is Saint-Paul-de-Vence, where Jean Cocteau used to stay. It is one of the most well-known villages in the region and as such can get quite busy in high season, but we still recommend you go. Take a look at the famous auberge Colombe D'Or, where many artists like Picasso or Miró stayed. Many masterpieces hang on its walls, gifts from the great masters to the owners of the Colombe D'Or. Try to book a table at its delightful restaurant and enjoy a delicious meal amidst its tranquil walled gardens. At the square right in front, you may see locals playing the typical petanque game. Go uphill through the small alleys for more wonderful views. After you leave St-Paul-de-Vence, stop at the Maeght Foundation, a small museum with a collection surprisingly disproportional to its size, where you can appreciate Chagall, Braque, Kandinsky, Giacometti and so many other genius' works. Drive just a little further, thirty minutes or so, and reach Grasse, a small town synonymous with perfume. At the Fragonard plant you can see how scents are produced, and if the season is right, you can visit the astonishing lavender fields nearby, a postcard image of Provence which is regularly depicted.

On water your experience will be equally promising. There is a diversity of small bays, pebbled beaches and lovely towns on the blue green seas, idyllic spots for some sun bathing and swimming. Some beaches have chairs and parasols for rent, but you can also enjoy the breeze and wonderful views from the seaside restaurants and promenades.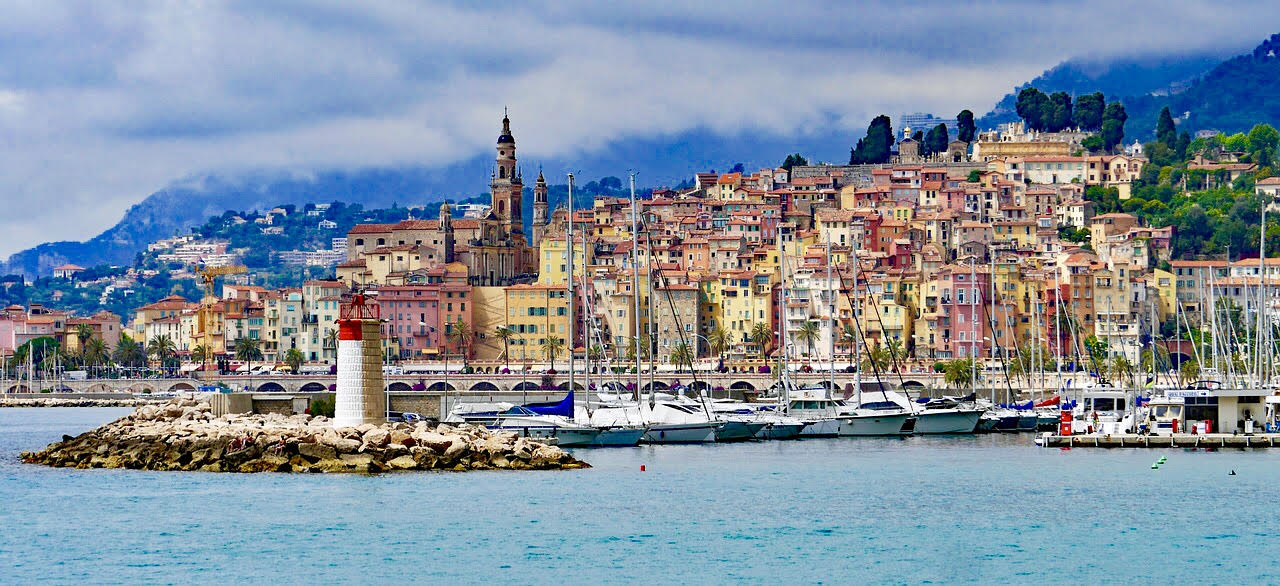 Aside from charming Villefranche-sur-Mer, go for a drive around the chic Saint Jean Cap Ferrat and gaze at the incredible mansions or find your way to picturesque and low-key Menton, close to the Italian border, with its colorful houses and baroque churches. If you are looking for a livelier seaside town, Antibes will do the trick, with its museums, cafés, restaurants and cheerful street markets, considered the best in the region, offering deliciously fresh seafood.

This was a trip in which food played an important role. We had a lot of fun tasting the fresh fish and seafood in the many small villages and seaside towns, but also sampling some regional food, an essential part of exploring a destination's culture and every day living. Start your meals with an aperitif and toasted bread with tapenade, a delicious spread consisting of olives and capers. Just before ordering the main dishes, try the niçoise salad, which carries Nice in the name. There are many different interpretations nowadays, but the traditional niçoise consists of tuna fish, eggs and potatoes served on a bed of green leaves. One of the most famous dishes in the region is the bouillabaisse, a type of broth with different types of fish cooked in tomato sauce and herbs, delicious. Of course we could not resist our beloved moules et frites, and, even though it is originally from Belgium, it seems that in the Côte D'Azur it reaches perfection! Many meat and fish dishes can be accompanied by the famous ratatouille, a vegetable casserole with courgettes, aubergines, herbs and onions, but you can order it on its own as well.

Our stay in the Côte D'Azur was truly memorable. It was followed by some lovely days spent in the countryside at Luberon, Provence at its finest. This region will seduce you, as it did writers Pagnol and Beckett and painters Cezanne and Van Gogh, to name a few. We are anxious to write about it and share our experience of this adorable part of Provence with you, one of the most incredible travels we ever had! Stay tuned!
* By Suite 49 travel team