Hvar:

Croatia's Crown Jewel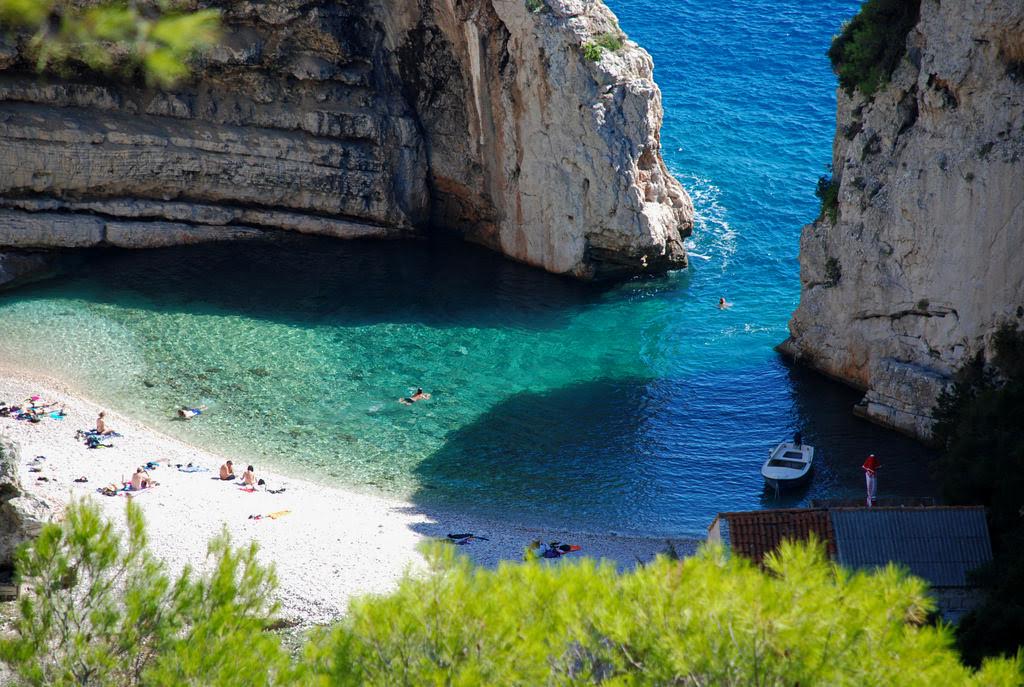 Did you know that Croatia has the second largest archipelago in the Mediterranean and more than one thousand islands? It might, hence, seem difficult to choose a single one in which to spend your holidays, but look no further: Hvar is the crown jewel of the Adriatic Sea. The Dalmatian coast has been "rediscovered" by Europeans in the last decade; the increased interest in the area brought along investments, and Hvar has profited from discerning travelers looking for new spectacular places to spend vacations. This medieval town, with a charming marina at its epicenter, has everything you could be looking for when planning some time off: breathtaking sea views, small bays with pristine waters, an ancient historical Old Town and hillsides covered in pine forests, which you seldom see in this part of the world. Your dream vacation will be complete with delightful dining and entertainment options, including excellent restaurants and cafes, vibrant nightclubs for dancing and fun and quieter cocktail bars for peaceful sunset happy hours.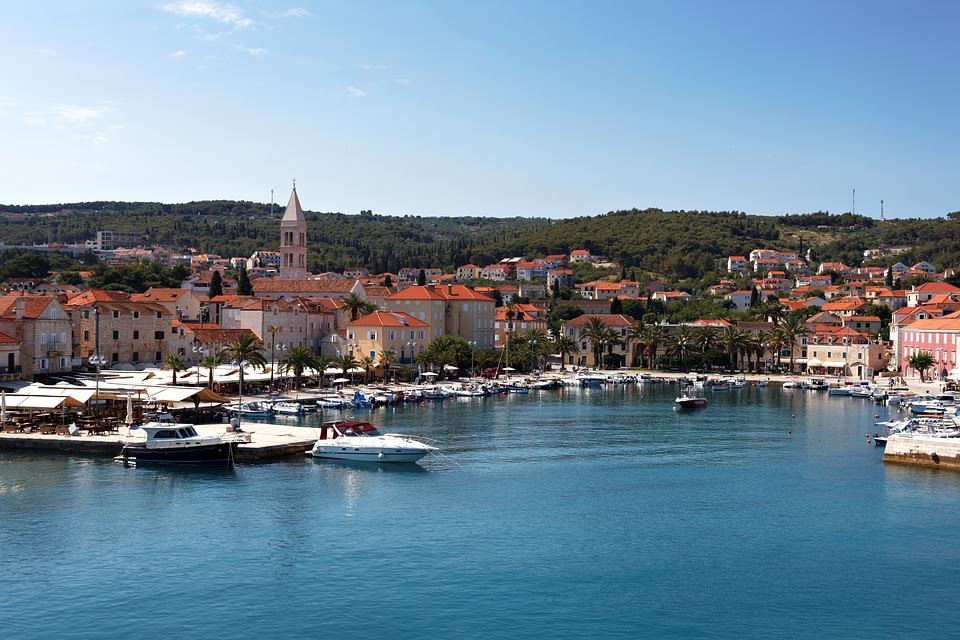 Even though the island is quite small, it actually has four different villages to choose from, Hvar Old Town being our preferred spot. Reserve your room at fashionable and charming Adriana Hvar Spa Hotel (more hotel options below), the best in the region. It is located right in the heart of the medieval village and in front of the small harbor and marina, where you can easily rent a boat for your next day's enjoyment. There are only 50 rooms, all modern and tastefully decorated, and a delicious breakfast is served on a lovely terrace overlooking the small port and boats. Its aptly named rooftop bar, The Top Bar, is bright and charming with scenic views enjoyed by guests and non-guests alike, looking for refreshing cocktails at sunset and before dinner.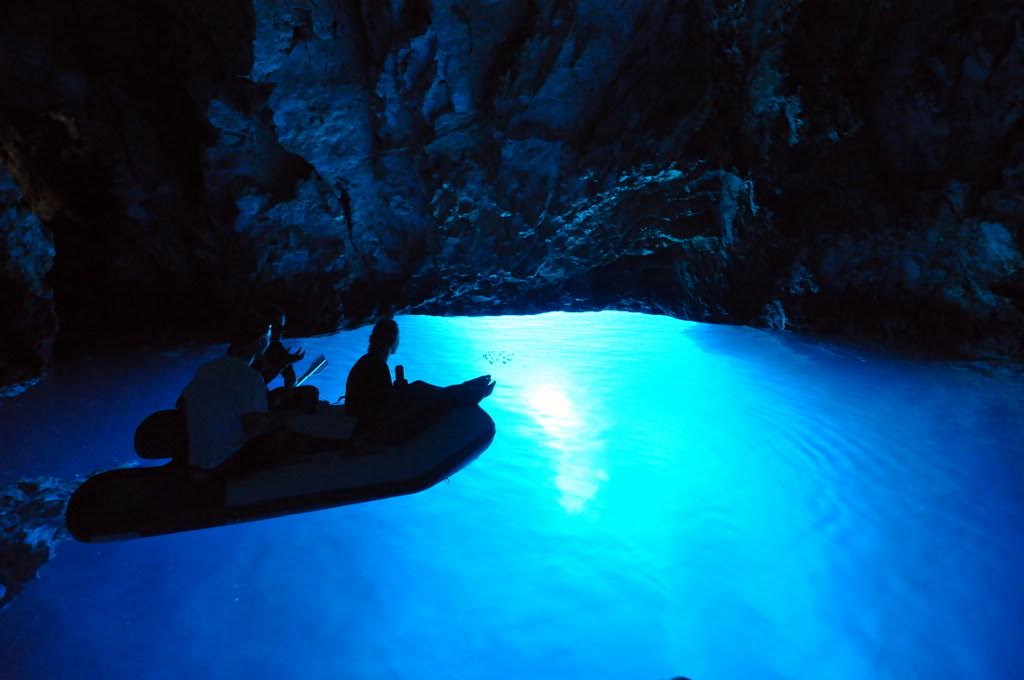 And once you have settled in, what is there to do? Take your pick from boat rides to amazing small inlets, swimming in tiny bays and caves, lying in the sun or under an umbrella, whizzing around the island on a scooter, relaxing at a beach club early in the day or partying later in the afternoon. Your Hvar stay will most likely include a boat, and once you rent one head straight to the famous Blue Cave in Bisevo. Do go early to avoid the crowds. Usually, boat tours go to Green Cave and Stinivia, in the nearby Vis island, immediately after the Blue Cave stop. We highly recommend going around Bisevo in the direction of Bear Cave instead and enjoying the marvelous scenery. In fact, if time is no object, we recommend splitting the visit into two separate trips, as we did, for a less hurried and more enjoyable experience. This way you can stop at the many unbelievably beautiful small bays in Vis and enjoy some privacy and relaxation. Another incredible boat day out was the one spent in Pakleni, also called Paklinski islands: ask the skipper to take you to these mesmerizing tiny bays that only locals know about, and also stop at some secluded beaches in Sveti Klement on the way back.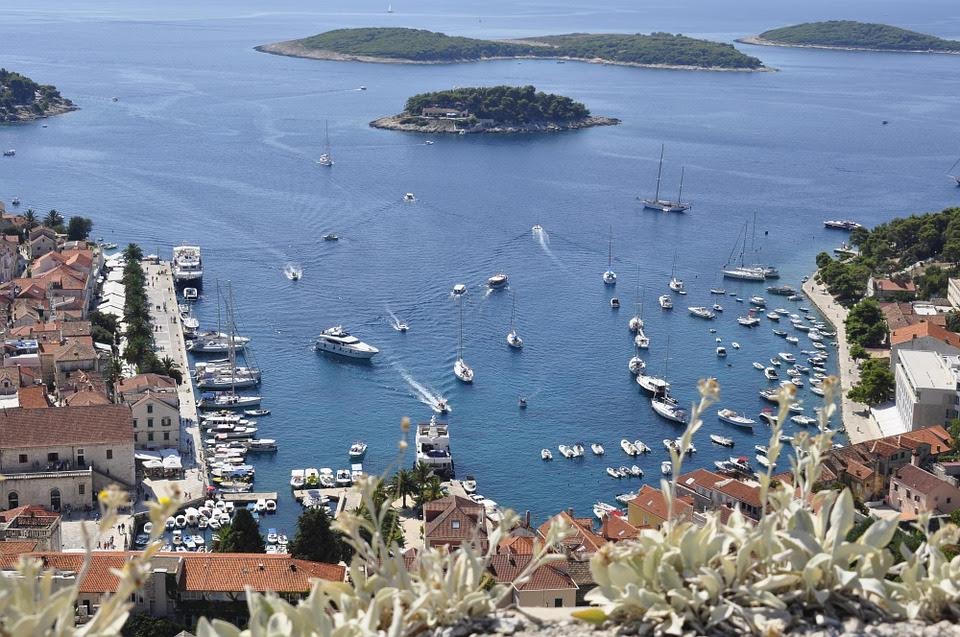 One of Hvar's hot spots is Palmizana, but it is not necessary to go by private boat, as there are plenty of taxi boats that take 15 minutes to get there. Once you reach Palmizana a good idea is to settle at Laganini or Zori, where you can rent sunbeds and umbrellas and enjoy excellent food. Bear in mind Palmizana becomes quite crowded in high season, as well as the other hotspot Hula Hula in Old Town, so go early for a quiet day or late in the afternoon for partying to loud music.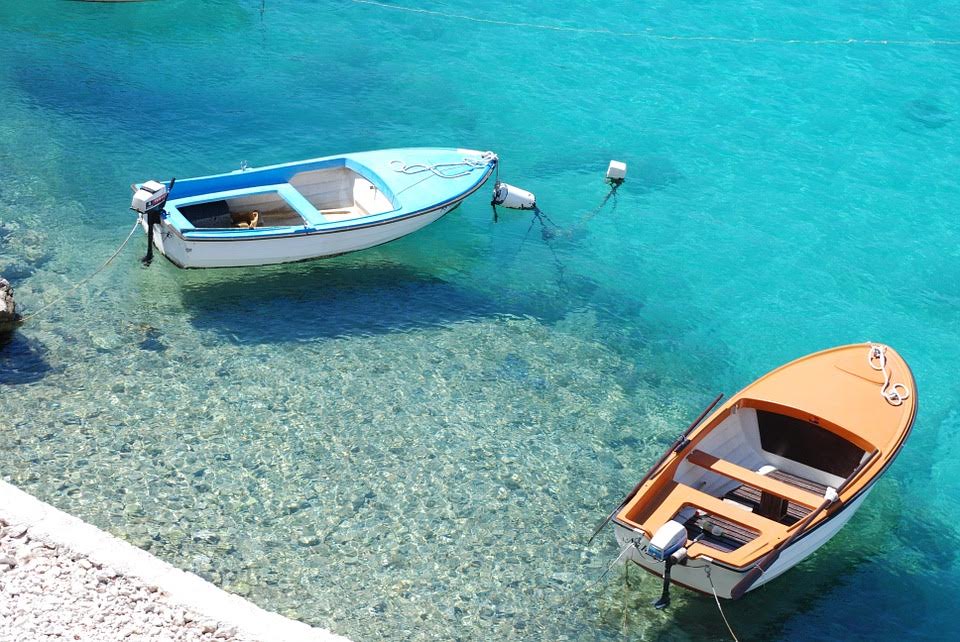 Alternate your fabulous boat rides with thrilling scooter rides. Whiz around the island stopping leisurely at any beaches you fancy and going for dives in crystal clear waters. Our top picks are Milna and Dubovika. Later on, ride to the northern part of the island, where you will scooter amidst refreshing pine forests and end your day at the famous uphill fort, from which you have outstanding views of the sea and old town.
The perfect holiday would not be so without good food, right? Well, at Divino we savored the best meal in town. This upscale restaurant serves elaborate dishes in a dimly lit ambiance with wonderful views. If your island stay should have you craving some seafood, try Gariful for delicious catches of the day. It is right by the Old Town promenade, ideal for enjoying an after dinner stroll. Another excellent option is Dalmatino, which serves delicious food and is just a few steps from the main square. If meat is on order, the Butchery and Wine at the Adriana Hvar Spa Hotel has a mouth-watering charolaise steak with truffle sauce that will likely be on your mind for quite some time. For quick snacks and live music, Central Park Club in the middle of the old town, should do the trick nicely.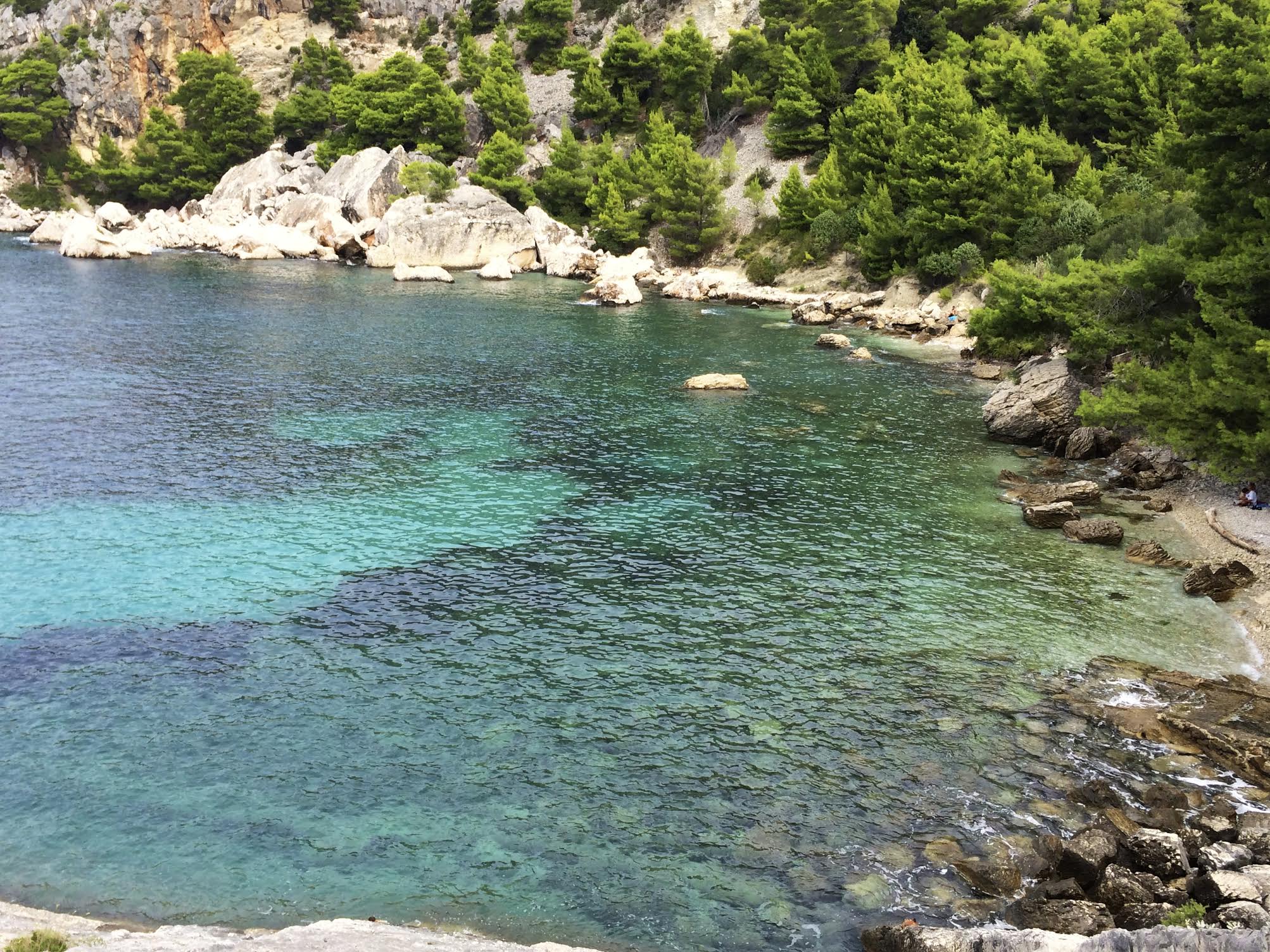 After such incredible days in Hvar, at some point it will be time to leave. If you are doing that via Split a good idea is to… Well, that's another story! Drop us a mail or chat online and we will tell you everything you need to know!
By Suite 49.
Other Useful Information
Hotels:
Hvar does not have quite the suitable amount of hotels needed to accommodate the large number of travelers it receives in high season. We have selected the best choices for your stay, below:
*Adriana Hvar Spa Hotel: this is the best hotel in town. A boutique atmosphere and trendy setting, this very well located property has all comforts you may need.
* Riva Yacht Club: very well located and with a modern décor and cool atmosphere, this property attracts a young crowd. Rooms follow the contemporary style and have open plan bathrooms. Attention: there is a lively and vibrant bar with loud music until late.
* Amfora Grand Beach: this is a very good choice if you prefer larger properties with a robust infrastructure. It is ideal for families since kids love its large swimming pool. Perfect location.
* Pharos Hvar Hotel: a simple yet efficient hotel, it has been recently renovated and offers good rooms and a pleasant swimming pool. Its location is excellent.
When to go:
If you want to enjoy the sea, summer is the ideal, and most in demand, time of year, so make your plans and book in advance. Spring and autumn are delightful should you be willing to spend a few days on the island visiting its old town and enjoying boat rides, without swimming. In general most venues will be open from April until October. At wintertime the island is left to only a few locals, as most of the population heads back to the continent.
How to get there:
You can reach Hvar by private boat hire or ferry. Some ferries take cars and others, the catamarans, take passengers only and are generally faster. Options:
* Depart from Dubrovnik to Hvar: available only one or two days of the week, so if you are willing to go Dubrovnik before or after Hvar, you might want to look at this alternative ahead and plan the schedule according to availability.
* Depart from Split to Hvar: daily service in high season. Split is located two and a half hours by car from Dubrovnik and conveniently has an airport with direct flights from some European cities, in high season. Attention: there are different ferry routes from Split to Hvar, and arrivals in the island could happen either in Hvar Old Town or in Stari Grad (another small village in the island). We deem Hvar Old Town to be the best region to stay and where we recommend you head to.
* The best ferry line is Jadronilija. Check schedule in advance.
Other tips:
* Check the weather forecast and plan your days accordingly. Leave boat rides for less windy days and with calmer seas.
* The term "beach", by Croatian standards, is literally anywhere you can lie in the sun and dive into the sea. Therefore, be aware of this and request specific information when asking for directions, should you be looking for a sandy or pebble beach.
* Bring along your water sports shoes, which will be super handy for the pebble beaches and for diving from the rocks.