Have fun in Rio de Janeiro it's Carnival time!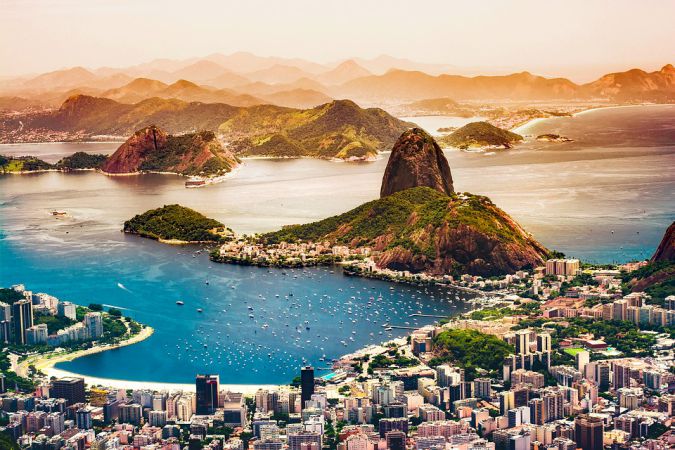 A trip to Rio de Janeiro, the "Marvelous City", should leave no doubt as to how generous Mother Nature has been to the most famous city in Brazil. The unique geography, jaw dropping sights and idyllic landscapes of this seaside metropolis mix perfectly with the high spirits of the cariocas (Rio locals), who take some time off Bossa Nova to cheerfully celebrate in one of the many street festivities during Carnaval time. Even though Mardi Gras associations with New Orleans and Venice are quite common, the most celebrated carnival in the world happens in Rio to the beat of some real samba.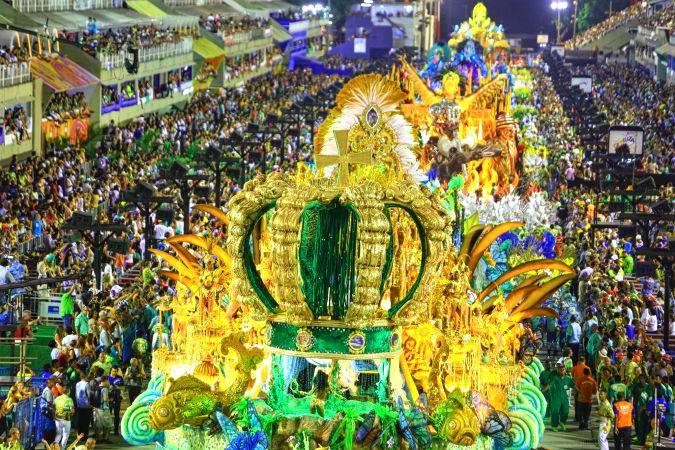 So, how to enjoy the party as locals do? You can join a samba school, which are organized groups that parade at the Sambódromo, showing off its opulent carros alegoricos (floats) and lavish costumes in a serious annual competition. Each samba school represents shanty-town (favelas) communities, and its inhabitants take real pride in getting the title of the best samba school in Rio. The richer areas of the city join the poorer communities and create what can be considered the most democratic party in the world. It is an experience of a lifetime and if you want to enjoy such exhilarating moments please follow these tips: buy tickets and costumes in advance, have your hotel organize transportation to and from the Sambódromo and participate in samba schools belonging to the Special Group – considered to be the most organized and beautiful ensembles, these samba schools are the highlight of the parade. We recommend Portela, Salgueiro and Mangueira. If joining the parade itself seems a little too adventurous, you can still have a marvelous time as a spectator watching from one of the private VIP boxes.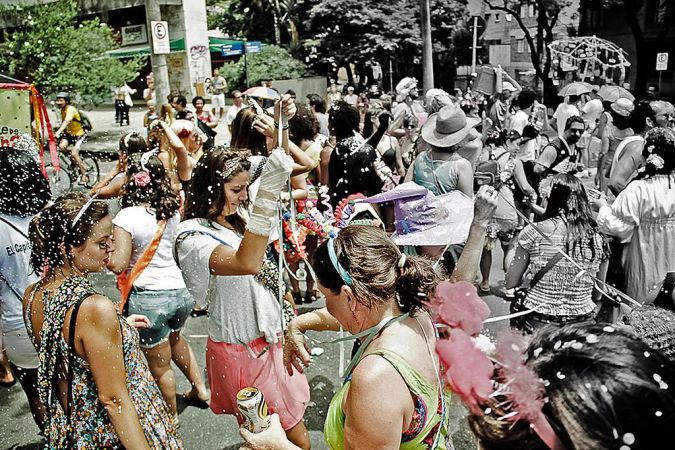 Another way to celebrate Rio Carnival as locals do is to join the carnival blocks, also called street bands. They happen not only during the four official Carnival days, but also on the weekends before and after. There are hundreds to choose from, varying a lot in style and can be found in many different neighborhoods. Most carnival blocks are free, with some exceptions that require the purchase of tickets to participate. All live performances, the musical ranges vary and can be traditional small bands playing old-time and naïve carnival tunes to The Beatles in the rhythm of samba. Some have just dozens of people, others hundreds to thousands. The costumes are less elaborate than those of samba schools and many themes are very witty and amusing, depicting international politicians, celebrities and current world events. The Cordão da Bola Preta, the largest carnival block, takes place in the city center, but we suggest it may be too crowded. Our recommended block is the Banda de Ipanema, which happens in the world famous neighborhood, a more traditional parade along the lovely beach The Girl from Ipanema is said to have graced.
Partying like a Rio local would not be satisfying without choosing the right area to stay, especially considering that Rio is a very large city.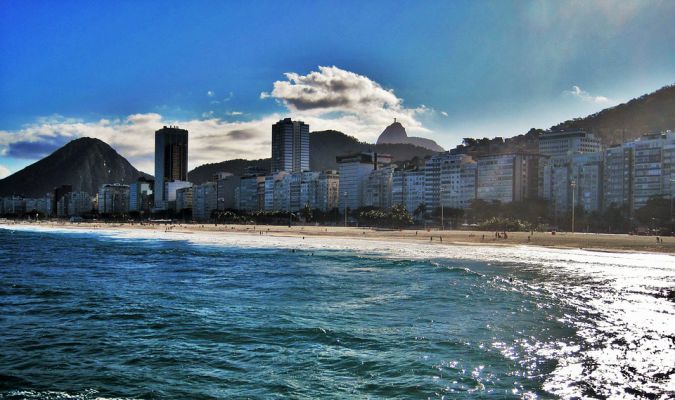 The world famous Copacabana neighborhood has been somewhat revitalized and become quite touristic again. Yet, it somehow lacks the subtle charms an insightful traveler would find in Ipanema or Leblon (see below). It has a nice seaside promenade and the largest concentration of hotels in town. The Belmond Copacabana Palace, an institution in Rio, provides a very traditional and luxurious stay, and boutique Hotel Emiliano has just opened its doors bringing a hip flare to the Copacabana hospitality scene. A fifteen minute taxi ride takes you to the best restaurants in Leblon or Ipanema and its more pleasant beaches. Do plan to have some coffee and snacks at Confeitaria Colombo at the Copacabana Fort, from where you will have lovely views of the city.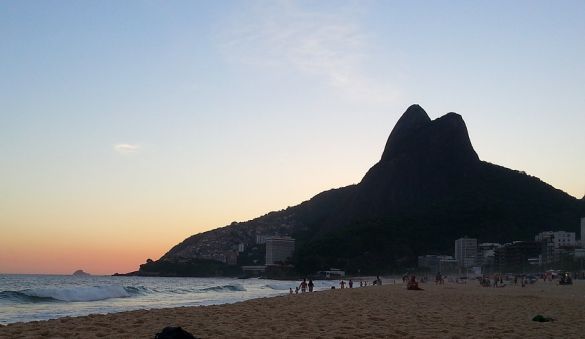 One of our preferred areas in Rio is Ipanema, the perfect translation of the cool carioca lifestyle. It is full of bossa with bars, cafés, restaurants, fashionable cariocas and is right in front of one of the best beaches in town.   Stay at the stylish Hotel Fasano, have drinks at Bar Astor right on the corner and enjoy the many trendy restaurants and bars at the Garcia D'Avila Street. Check out Venga tapas bar and Alessandro & Frederico Café for salads and various dishes. If you fancy seafood, the best restaurant in town, Satyricon, is in the area, or for some top-notch Italian food try the refined Gero. And of course, enjoy Ipanema beach!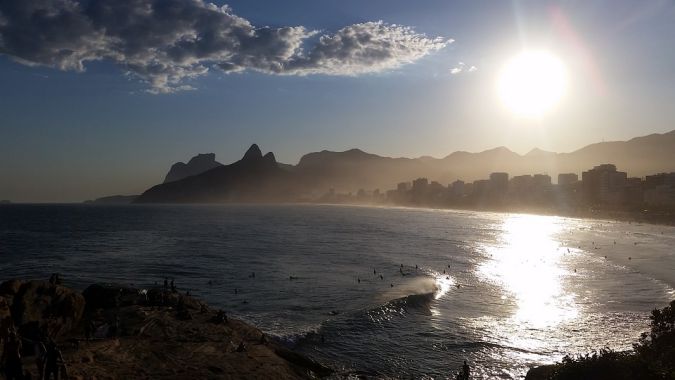 Next to Ipanema and by the beach is traditional and chic Leblon, the most upscale area in town, where you will find a perfect spot on the sand and refreshing dives in the sea. Our recommended stretch of beach is between Posto 10 and Posto 11. After sunbathing you need not bother changing, go explore some of the traditional laid back and frugal after-the-beach botecos (bars) in your beach dress or shirt and shorts and flip-flops. Check out Bracarense, old style and as carioca as you can get, or the more fashionable Belmonte. You will not have any problems finding excellent and trendsetting eating venues either. Top choices are at or around Dias Ferreira Street: CT Boucherie for delicious cuts of meat, Sushi Leblon for Japanese dishes (cariocas love Japanese food), charming Quadrucci for Italian (ask for a table at the terrace) or Oscar Bistrô for a French inspired menu. A morning on the beach followed by chopp (draft beer) and Brazilian tapas at a boteco, a late afternoon stroll in the neighborhood and dinner at one of its delicious restaurants will make it the quintessential carioca day. Unfortunately, our preferred hotel in Leblon is closed for restoration; however a convenient stay could be at Promenade Palladium, just one block away from the beach.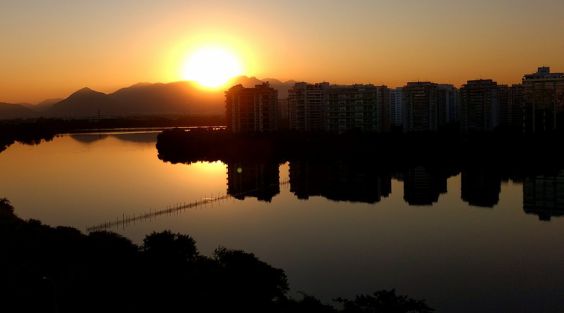 A tunnel and a twenty minute taxi ride (depending on traffic) separate Leblon from Barra da Tijuca. The area, developed in the last decades and therefore very modern, is reminiscent of Miami (a Brazilian, or rather Latin, obsession) and attracts everything from families, business people, local celebrities and famous sporting athletes. High-rise buildings, new roads and streets, and large shopping malls will be the scenario. The beach is quite nice, with blue waters, mild waves and a young crowd. It has very good restaurants and cafes around, like the very carioca Gula Gula, another branch of the sophisticated Italian Gero, the Argentinian Pobre Juan serving excellent meats and the Braz Pizzeria with perfect dishes! Barra da Tijuca is a good choice if you want to experience carnival in other, and busier, areas of town, but rather stay away from the hustle and bustle. If this is the case we consider the Grand Hyatt to be the best hotel option in the region.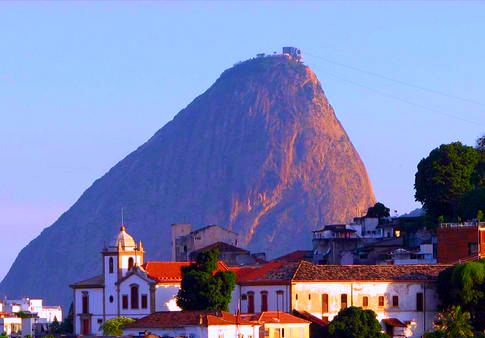 If you are not looking for a beach holiday while enjoying Carnival, Santa Tereza could be your area of preference. Distant from the sea, this area has become quite renowned after a revival by artists who settled there and offers one of the most charming stays in Rio. Here you will find a lovely and most graceful historical property converted into a hotel of the same name as the neighborhood. The Santa Tereza Hotel is also home to the outstanding Térèze restaurant, serving international dishes with a French twist, so good it attracts non-guests as well. Another unmissable eating venue is Aprazível. Residents cross the city in order to taste its delicious food and enjoy the wonderful views. But be aware: Santa Tereza might require long rides (around thirty minutes) to get to other areas of town, traffic could get bad during party days and the subway is poorly serviced.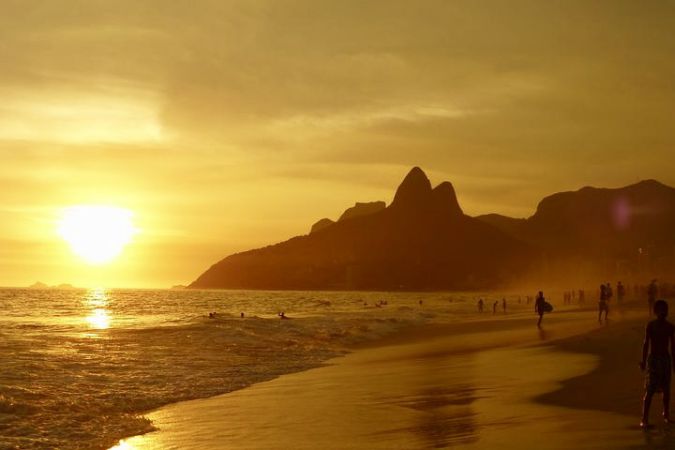 Rio de Janeiro has plenty to offer beyond Carnival. If you want to know more about the celebration itself, other hotel options or what to do in the city, drop us an e-mail or chat to us online. We will be pleased to help.
By Suite 49.