El Nido

Paradise on Earth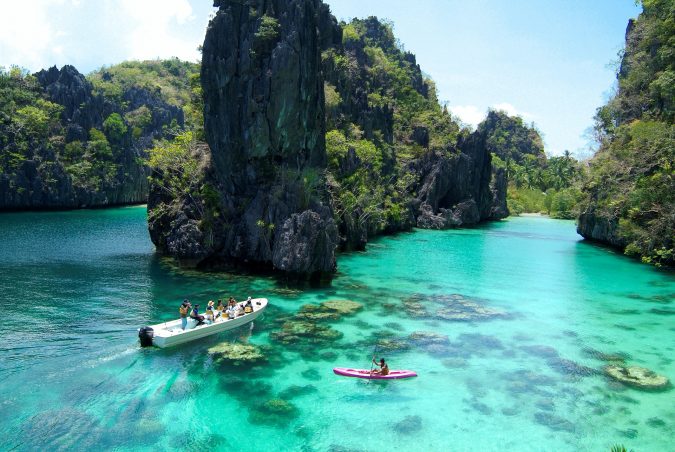 We have been in search of the most astonishing seaside for years and just recently found what we consider to be one of the most beautiful places in the world. Perfectly capturing the essence of images that come to mind when thinking of an island paradise, El Nido checks every box: idyllic landscapes, pristine waters, countless breathtaking shades of green and blue and sunny weather.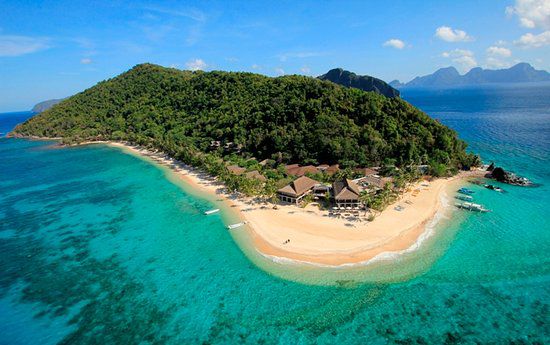 Located in the Phillipines, El Nido is situated in Palawan, in Bacuit Bay. The region remains somewhat undiscovered and you will unlikely see throngs of tourists around. The infrastructure could be a challenge, however, and a good way to overcome it is by staying at the best hotel in the region in the Pangulasian Island. A truly upscale stay in one of the few rooms scattered throughout the small private island will have you enjoying flawless hospitality and outstanding food amidst magnificent scenery. Rooms are very large and decorated in a sophisticated rustic style, wonderful. The sandy beach is just perfect for relaxing in the shade and cooling down in the calm waters, when days get hot. The hotel also offers more than one restaurant and a lovely swimming pool, which is not common in the region. The Pangulasian is also strategically located a short distance to most of the small islands and jaw-dropping spots you should visit while there.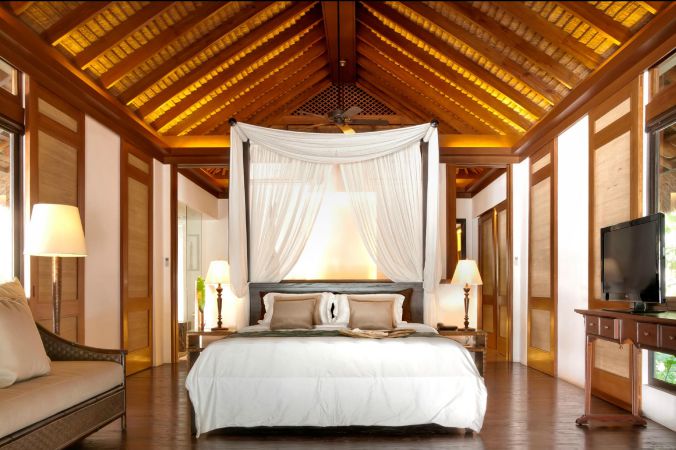 Your dream vacation in this island paradise will start by taking a mid-size plane in Manila with Air Swift, which has been operating these flights for years. They have a private hangar at the airport and offer all the pre-boarding comforts you would need. Upon arrival at the El Nido village, a boat will take you to the islands, in this case, the Pangulasian. After settling in, we recommend contacting the concierge desk right away to start planning for the following days. Avoid the touristic island-hopping group tours, and opt instead for a private charter in a typical Philippine boat for a more authentic and tailor made experience.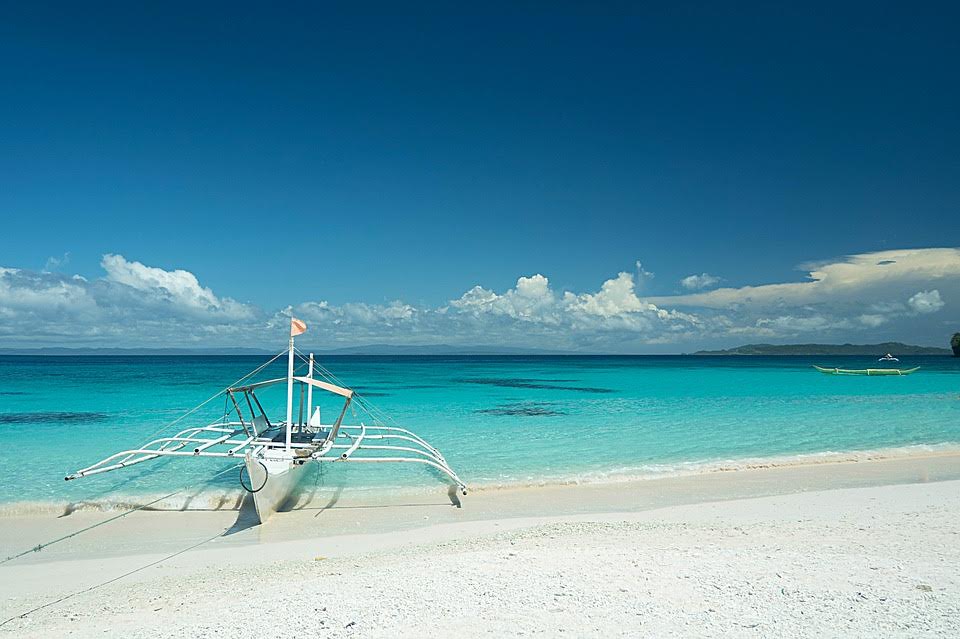 There are many incredible places to visit in El Nido. We suggest you start with the famous Big and Small lagoons, and visit them twice, once at the end of the day when there will be just a few people and the sea in a dark shade of green, and in the morning, when daylight shines upon the transparent waters and colors are bright and inviting. Do not miss kayaking around the cliffs, you will surely carry that experience in your memories for years to come. Another great boat ride is to Snake Island, where you will swim in crystal clear waters and go up a small trail to experience the scenic views from above. Also worth visiting is the Secret Lagoon, followed by jack fish feeding, both in Miniloc and where you may be lucky enough to spot an incredible school of fish.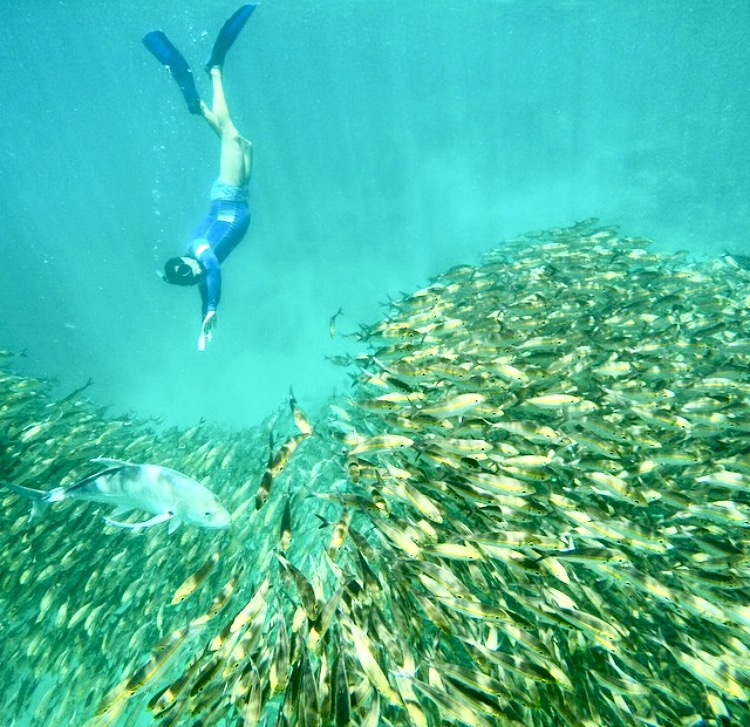 There are some spots travelers usually miss, so take note and do not miss out: rent your own outrigger with an experienced sailor and head to Matinloc Island, spend some time at Hidden Beach, go snorkeling or scuba-diving in Tapiutan Island and admire its astonishing marine life, and stop by Cadlao before heading back to the hotel. For a day when you would rather relax under the trees or go for a swim, there is a beach club (no loud music or DJs in sight) in Entatula, with coconut tree shades, a restaurant, snorkeling and even some rock climbing if you feel like exercising. You can arrange a pick up and drop off boat transfer through your hotel concierge.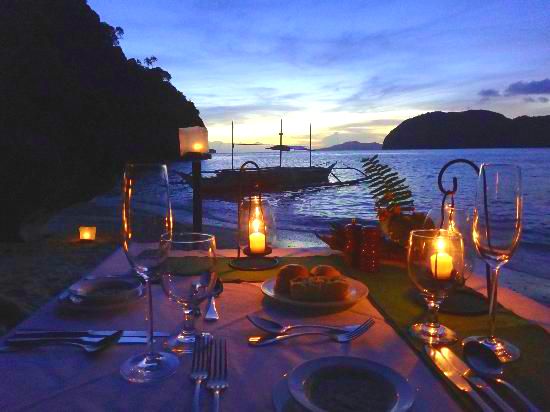 After a few days in and out of the water, in the sunshine and under tree shades, the perfect way to end your holiday is to request a dinner served on the beach. The hotel will prepare a super charming set up so that you can savor delicious freshly prepared food under the stars and by the sea. A stay at Pangulasian and the El Nido region is truly amazing and simply unforgettable, an experience we are certain you will likely love as well.
By Suite 49.

                                                                                           Fact Sheet
If you need further tips or any other information that could help you plan your trip, drop a mail to info@suite49travels.com or enter our site and chat with us.
You can also check out some extra tips:
Air-Swift :  website  | e-mail: flight.resa@air-swift.com
The plane takes off from a private hangar and the boarding entrance is not through the regular gates at the airport, but rather through a private one. Do plan ahead and arrive early since traffic is chaotic and pay special attention in case you have flight connections.
When to go:
The best time of the year to go to El Nido is from December to May, when temperatures and water conditions are perfect. Once there, try to go to the popular places, beaches and lagoons very early in the morning, when many are still getting ready for tours, or at lunchtime, when groups are on board having lunch. This way you will have paradise to yourselves. Ask the hotel to prepare easy snacks and sandwiches for your nourishment during the day.
Length of your stay:
If you like to take it slow and spend time relaxing on the beach we recommend a five-night stay. We did meet people who were staying only for two or three nights and, although they hurried a bit in order to make the most of their trip, they still felt the visit was well worthwhile.
Hotels in the region:
Pangulasian : our "Top Pick", as detailed in our text. It is the most upscale choice of stay in the region. The beach is marvelous, with lovely sand and pristine waters, service is flawless and the location is very convenient if you plan to take a boat to visit El Nido's stunning beaches.
Manioc : another excellent choice. Some rooms are bungalows on the water and the location is quite convenient as well. It is a good option if you are travelling with kids, since it sits on secluded lagoon with low tides and still waters.
Lagen : the hotel is excellent as well, many rooms on stilts and facing the sea. However, it is a bit farther than the other options, so perhaps a good choice in case you do not want to move much and prefer to just spend some time relaxing at the resort.